Microsoft Vs. Google Holiday Edition: Scroogled Merchandise Has Some Snickering, Others Buying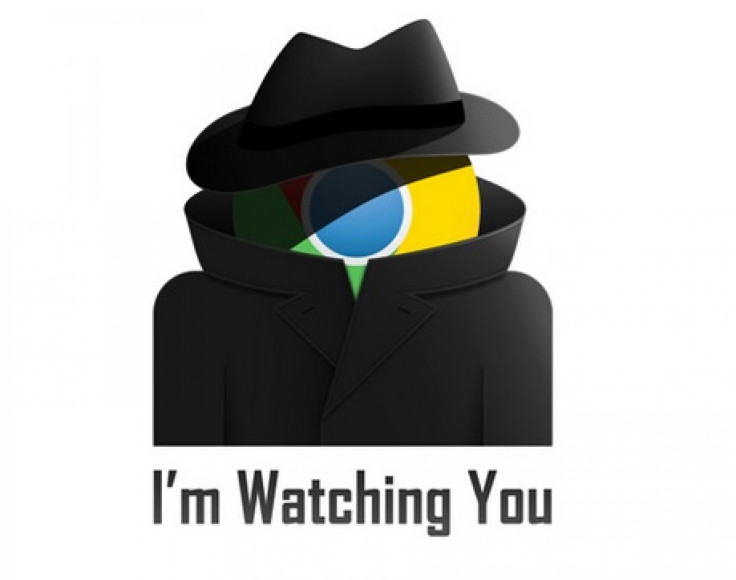 As much as voters despise political attack ads, conventional wisdom says they work. So it should come as no surprise that Microsoft Corporation (NASDAQ:MSFT) hasn't given up its "Scroogled" attack campaign against Google Inc. (NASDAQ:GOOG). Sure, we may snicker at the goofy TV spots bashing Google's voracious appetite for data collection. We may think the full-page New York Times ads warning of Gmail's nefarious message-scanning come off as a desperate, even petty attempt by Microsoft to pedal Outlook as a viable alternative.
But market research suggests that the Scroogled campaign has been effective, at least according to Ace Metrix. Last month, the analytics firm credited Scroogled with both raising the public's awareness of Google's potentially privacy-flouting ways and bringing Microsoft's Bing search engine into the conversation.
Now Microsoft is stepping up its efforts with a line of Scroogled merchandise showcasing snarky one-liners and other anti-Google sentiments. Launching just in time for the holidays, the online store at Scroogled.com features coffee mugs, hats, T-shirts, hoodies and the like -- all taking shots at Google's ever-growing quest for your data. The garments are provided by American Apparel Inc. (NYSEMKT:APP) and feature sayings like "Step into our web" ad "I'm watching you" alongside creepy characters sporting Google's trademark primary colors.
As has been the case with earlier Scroogled efforts, the merchandise is not playing well among many commentators in the tech world.
But while the Scroogled store just launched, some of the items are already out of stock, including a coffee mug riffing on the woefully overused "Keep Calm" meme. The item has been tweeted more than 1,600 times. In addition to the online shop, Microsoft has launched an online petition calling on Google to stop "reading our email to spam us." Targeting Google's executive chairman, Eric Schmidt, the petition has been signed by more than 212,000 people.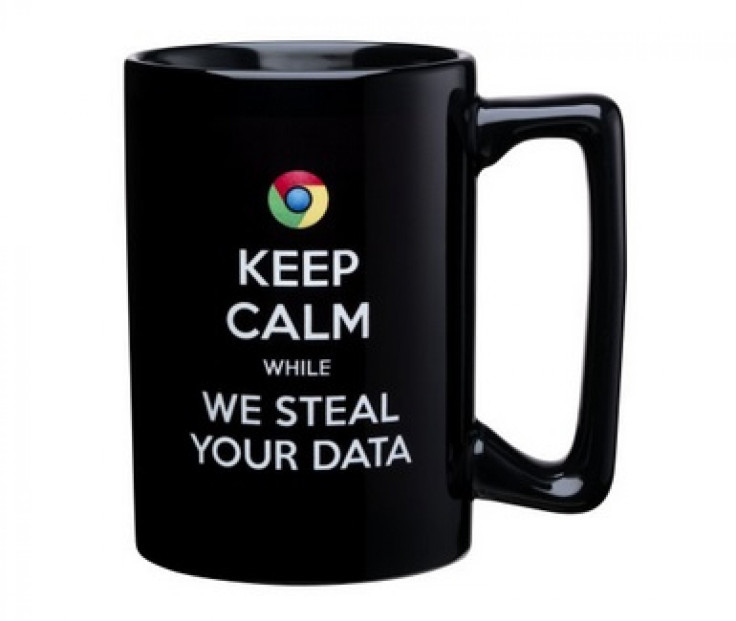 It's a decidedly attack-ad-like strategy, and no wonder: The Scroogled campaign is the brainchild of Mark Penn, a noted strategist/brawler who has worked on campaign strategies for the Clintons, Tony Blair and other political heavyweights. Launched in November 2012, the Scroogled campaign has taken on added heft since Edward Snowden revealed massive data surveillance by the U.S. government. Privacy issues occupy a weightier place in the national conversation than they did a year ago.
Still, despite the constant criticism of Google's targeted-ad model, it's unclear how Microsoft's suite of services differ from a privacy standpoint. Both companies collect user data, and both use scanning software to sift through emails. Microsoft's own terms of service give it permission to "occasionally use automated means to isolate information from email, chats or photos in order to help detect and protect against spam and malware or to improve the services with new features that make them easier to use."
So in short, both Microsoft and Google scan your email, but only Google profits from it, which might explain why the company generated $43.69 billion in ad revenue last year.
But Microsoft is getting even with T-shirts, and some of them are actually kind of funny. Browse here if you're so inclined.
Got a news tip? Email me. Follow me on Twitter @christopherzara.
© Copyright IBTimes 2023. All rights reserved.