Mike Daisey's Apple Foxconn Expose Retracted Amid New iPad Release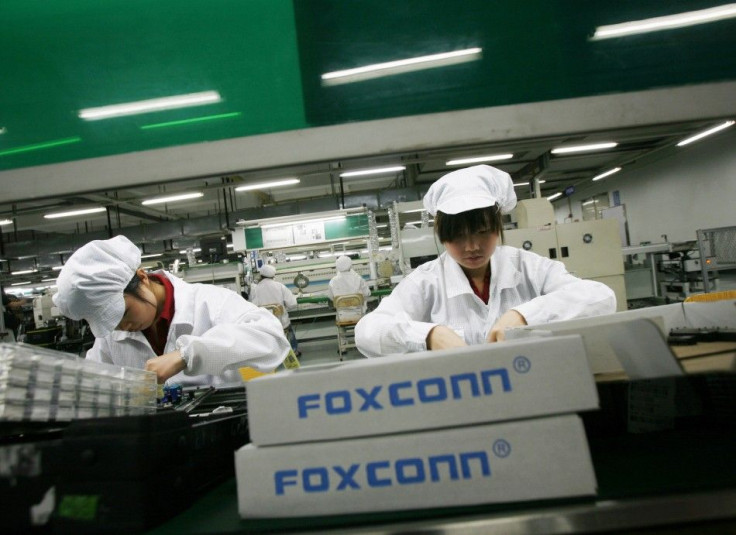 Apple's (Nasdaq: AAPL) recent stock market rise has been overshadowed by media exposes revealing labor violations at Apple's Foxconn supply chain in China.
The New York Times found harsh and dangerous conditions workers were subjected to on a daily basis in iPad factories in a January investigative report. But on Friday, as the new iPad went on sale, some of the accusations of labor violations levelled against Apple by actor Mike Daisey, in an episode of the This American Life program on American Public Radio, have been shown to be false.
The show's producers have retracted the episode, saying the story was partially fabricated.
The story gained widespread popularity from an excerpt of Daisey's one-man-show, The Agony and the Ecstasy of Steve Jobs, which was aired on This American Life.
When I saw Mike Daisey perform this story on stage, when I left the theater I had a lot of questions. I mean, he's not a reporter, and I wondered, did he get it right? said Ira Glass, executive producer and host of This American Life. At that point, we should've killed the story, but other things Daisey told us about Apple's operations in China checked out, and we saw no reason to doubt him. We didn't think that he was lying to us and to audiences about the details of his story. That was a mistake.
This American Life will devote its entire weekend program to detailing the errors in the story. The podcast was the single most popular in the show's history, with 888,000 downloads (typically the number is 750,000) and 206,000 streams to date.
After a rigorous fact-checking process, the show found that some of the fabrications in Daisey's monologue were small: the number of factories Daisey visited in China and the number of workers he spoke with. Others were a lot larger, with claims that he met a group of workers who were poisoned on an iPhone assembly line by a chemical called n-hexane.
Apple claims the incident happened at a factory in China, but not in Shenzhen where Daisey visited. Daisey admitted to the fabrication. He told Marketplace's Rob Schmitz that he took some shortcuts in his passion to be heard. My mistake, the mistake I truly regret, is that I had it on your show as journalism, and it's not journalism. It's theater, he said.
Daisey further defended himself in a blog post:
I stand by my work. My show is a theatrical piece whose goal is to create a human connection between our gorgeous devices and the brutal circumstances from which they emerge. It uses a combination of fact, memoir, and dramatic license to tell its story, and I believe it does so with integrity. Certainly, the comprehensive investigations undertaken by the New York Times and a number of labor rights groups to document conditions in electronics manufacturing would seem to bear this out.
He emphasized that he is not a journalist and regrets that he allowed his theatrical show to air on This American Life, which is essentially a journalistic enterprise. I am proud that my work seems to have sparked a growing storm of attention and concern over the often appalling conditions under which many of the high-tech products we love so much are assembled in China, he said.
Based on Reality
While some of Daisey's piece is false, the essence of his theatrical monologue is based on truth. After speaking to worker advocates and employees inside the plant, the New York Times discovered the plant's environment posed serious health and safety issues.
Two years ago, 137 workers were injured after using a poisonous chemical to clean iPhone screens, the Times reported. Some would work excessive overtime, enduring physical punishments for not keeping up the pace, while others would be made to stand for so long their legs would swell, making them unable to walk.
These accounts look even worse in the face of Apple's recent quarterly report. First-quarter revenue rose 73 percent to a record $46.3 billion as net income more than doubled to $13.06 billion or $13.87 a share. The company sold more iPhones, iPads and Mac computers in its last quarter than any other in its history.
If Apple was warned and didn't act, that's reprehensible, Nicholas Ashford, a former chairman of the National Advisory Committee on Occupational Safety and Health, told the Times. But what's morally repugnant in one country is accepted business practices in another, and companies take advantage of that.
Last week, NPR met with 25 workers who were injured in an iPad plant blast, which occurred just minutes after an inspection was conducted by Apple.
Liu Hengchao, an injured worker, was asked not to talk to the Apple inspectors, who spent 10 minutes in the plant. If he were given a voice he would have told them to improve the environment, which he called terrible.
Apple shares closed up a penny Friday at $585.57. They set an all-time record of $600.01 on Thursday.
MUST READ: Think Different, But Do the Same: 'The Agony and the Ecstasy of Steve Jobs'
FOR FREE to continue reading
✔️ Unlock the full content of International Business Times UK for free
offer available for a limited time only
✔️ Easily manage your Newsletters subscriptions and save your favourite articles
✔️ No payment method required
Already have an account?
Log in
© Copyright IBTimes 2023. All rights reserved.