Missing Boy, 13, Found With Man Who Kidnapped Him After Meeting In Online Game
A 13-year-old boy who became the subject of an Amber Alert after disappearing from his Utah home earlier this week has been found with a 26-year-old Arizona man he met in an online game.
The man is now accused of kidnapping the teenager and traveling to Nebraska with him.
The teenager, Evan McConney, was located with suspect Aaron M. Zeman, who also goes by the names Tadashi Kojima and Hunter Fox, Wednesday. The latter was soon arrested in connection with the incident, KSNB Local4 reported.
McConney and Zeman met through the online game Roblox about three weeks before they decided to meet in person. The teenage victim's father reportedly said the suspect and his son exchanged "sexual and inappropriate" messages on the platform, after which Zeman invited McConney to talk on Discord.
The two eventually made plans to meet up and decided that Zeman would pick up the teenager from his Utah house.
McConney left home Monday night and met with the suspect. An Amber Alert was then issued Tuesday to find the missing teenager.
"We have issued an Amber Alert trying to locate 13 yr old Evan McConney who is believed to be with an adult male stranger using the name Hunter Fox," the Layton City Police Department said in a statement. "Victim left his home late Monday night to meet the suspect. They may be traveling towards Arizona or Texas."
The two were spotted at a gas station in Grand Island, Nebraska, Wednesday. They were found after an employee at a "Git N Split" gas station called 911 and reported seeing a suspicious vehicle.
LCPD Lt. Travis Lyman praised the employee for alerting authorities in time after noticing something suspicious about the vehicle.
"An alert gas station attendant had actually thought something looked suspicious about the car and these people that were there at the gas station, called the police department and they responded," Lt. Lyman said, according to Law & Crime.
First responders found the white 1998 Toyota Avalon with both the suspect and the teenager inside. They soon learned that the teenager was the subject of an Amber Alert issued by Utah officials.
"When officers advised [Kojima] he was going to be placed under arrest, [Kojima] tensed up and started resisting officers from placing cuffs on him," according to an arrest report obtained by the outlet.
The suspect was arrested and charged with one count each of second-degree felony kidnapping and misdemeanor resisting arrest. He is currently being held in custody on a $100,000 bond and is scheduled to appear in court on Jan. 30.
Meanwhile, the teenager, who was unharmed, has since been reunited with his family.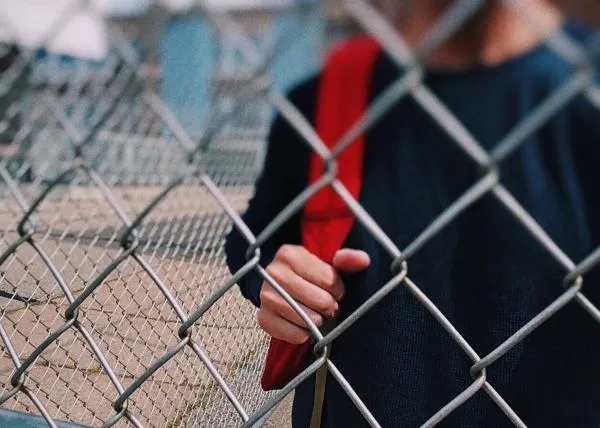 © Copyright IBTimes 2023. All rights reserved.