National Greasy Foods Day 2016: 5 Easy Recipes To Try During Savory Celebration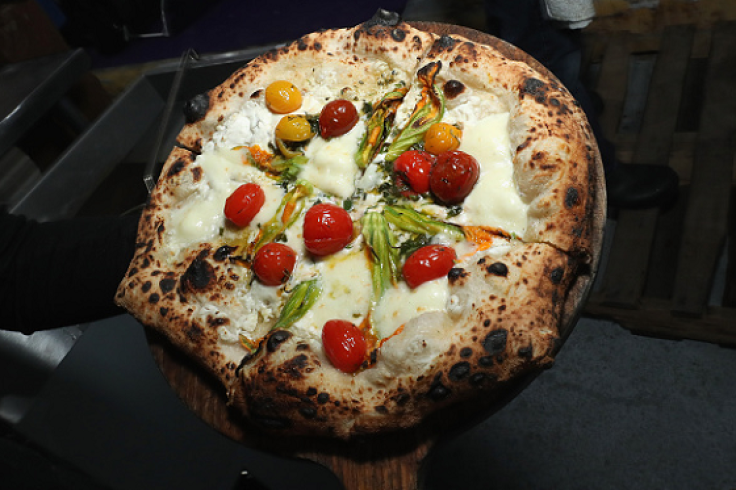 It may not be healthy, but greasy foods can be a delicious treat. Tuesday is dedicated to National Greasy Foods Day, a time to kick back and enjoy a bunch of unhealthy food minus the guilt.
Whether you are all about fried food or prefer your guilty pleasure baked in the oven, make sure you go to a fast food restaurant to order up one of your favorite greasy dishes or cook one up with one of the delicious recipes below.
1. Copycat Popeye's Spicy Fried Chicken
If you are in the mood for some delicious fried chicken that tastes close to something that came out of the famous Louisiana kitchen, look no further than this tasty recipe. With crispy skin and a spicy kick thanks to some cayenne pepper and cajun seasoning, this is sure to be a savory favorite at the dinner table.
Philly Cheesesteak
This easy dish is filled with fresh peppers, onion and topped with provolone cheese. Dip the sandwich in mayo or make your own au jus.
Deep-Dish Pizza with Italian Sausage and Broccoli Rabe
What is greasier than a huge cheesy slice of deep dish pizza? Sprinkled with parmesan cheese, thanks to the addition of ingredients like chili flakes and basil, this is sure to be a dish that your stomach won't forget.
Bacon Mac 'n Cheese Burger
This burger may change your life. The addition of pretzel buns and chipotle ketchup will have you rethinking the way you construct a burger in the future. Not to mention that the thick cut bacon and green chilies will have you counting down the days until your next cheat meal.
Buffalo Wings
These crispy wings are actually oven baked and simply delicious. Covered in tasty buffalo sauce, make sure you dip them in blue cheese or ranch dressing.
© Copyright IBTimes 2023. All rights reserved.