NBA Draft 2023: What To Expect From This Year's Top Five Selections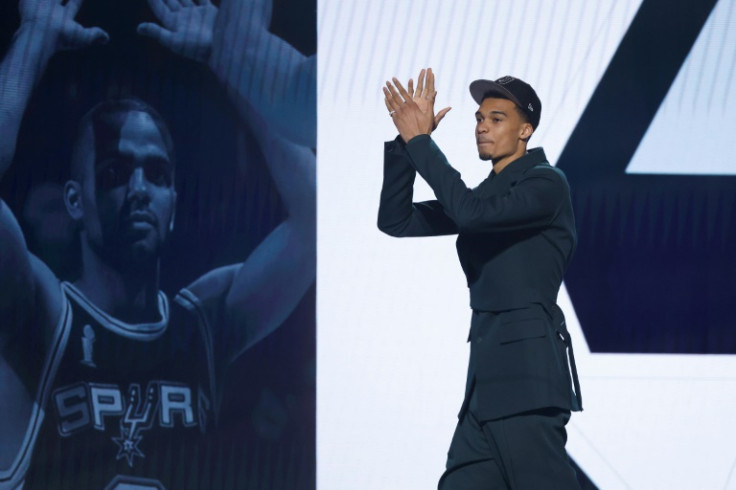 KEY POINTS
Victor Wembanyama was the no-brainer No. 1 overall pick in the 2023 NBA draft
Brandon Miller was selected No. 2 overall ahead of consensus top-two pick Scoot Henderson
Uber-athletic twins Amen and Ausar Thompson were picked back-to-back
The NBA draft is always an exciting team for fans of all 30 teams as they get their first looks at their franchise's future prospects and the top-heavy draft is as interesting as it gets.
Victor Wembanyama, C, Boulogne-Levallois Metropolitans 92
At this point, little else needs to be said about French unicorn Victor Wembanyama who went to the San Antonio Spurs as the No. 1 overall pick.
Regarded as the best prospect of his generation and even in NBA history, the 19-year-old is set to break records as soon as he steps on the floor of the AT&T Center–that being the tallest (7'5 in shoes) and longest (8-foot wingspan) player in NBA history.
An all-around talent that can shoot the ball with ease with a flurry of moves while also being capable enough to turn away and deter shots with little effort, Wembanyama is a prospect that will likely hasten the Spurs' rebuilding efforts.
Joining a roster that features a backcourt of Tre Jones and Devin Vassell while pairing up with Jeremy Sochan upfront, plus Keldon Johnson on the wing, the Spurs appear to have their starting five of the future–provided that Wembanyama is able to stave off concerns about his height potentially making him an injury-prone prospect.
Brandon Miller, F, Alabama
The Charlotte Hornets had taken their sweet time to debate over whom they will select with the No. 2 overall pick and while there was belief that it was going to be Scoot Henderson of the G League Ignite, they switched things up by selecting forward Brandon Miller out of Alabama.
His selection over Henderson can be understood as the Hornets not wanting to potentially cause issues between the G League star and LaMelo Ball as both men occupy the same position.
Standing at about 6-foot-9 with a decent three-point shooting stroke alongside his dribbling abilities and willingness to make the extra pass that can help alleviate Ball from playmaking duties, Miller is still a strong pick for the Hornets.
The common belief is that selecting second overall is a blessing and a curse as it could be a make-or-break case for some franchises, but the Hornets are sticking to building a possible monster duo of a combo guard and playmaking wing–making Charlotte an interesting team to watch this coming season.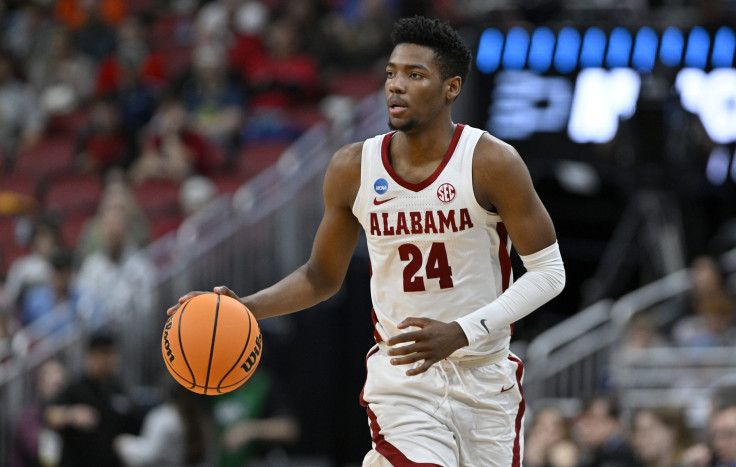 Scoot Henderson, G, G League Ignite
Viewed by many as the next-best prospect behind Victor Wembanyama, Scoot Henderson will find himself joining Damian Lillard with the Portland Trail Blazers after being selected No. 3 overall.
An uber-athletic guard that can take the brunt of the load from both Lillard and Anfernee Simons off the bench, Henderson has the makings of a superstar in the making–provided that the Blazers allow him to fully spread his wings.
Though he stands at 6-foot-2, there have been questions raised about his impact on defense, but that should not be a problem for the hardy guard who hustles on every single play and even went toe-to-toe with Wembanyama in their two-game exhibition bout in October 2022.
Selecting Henderson does put worry on some of the Blazers' current players as him shining as early as day one could put Simons on trade watch as they hope to build a contender in Portland around Lillard–something that "Dame Time" has always been requesting from the front office.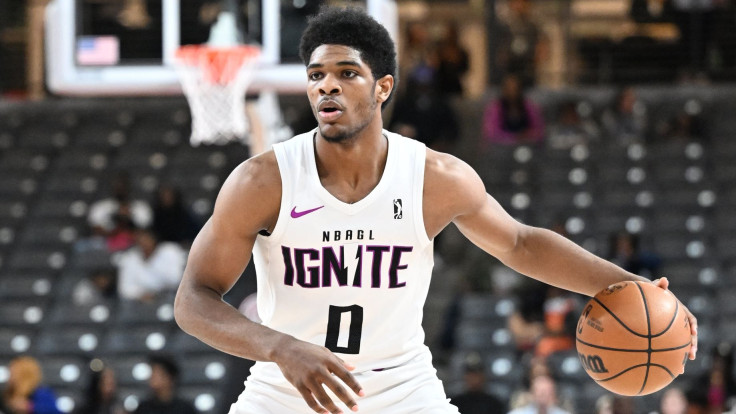 Amen Thompson, G/F. Overtime Elite
The Houston Rockets finished the 2022-23 NBA season with another disappointing outcome despite having Jalen Green and Kevin Porter Jr. on their roster and there appears to be a logjam in their future heading their way after selecting Amen Thompson with the No. 4 overall pick.
A 6-foot-7 point guard with a freakish 7-foot wingspan to boot which he utilizes to accentuate his athleticism, Thompson is an intriguing selection for the Rockets.
The biggest concern for Thompson out the gate is his struggle to consistently shoot the ball at a decent clip outside of the paint, but his willingness to defend other guards and even smaller wings has him fitting perfectly as a complementary piece to Green and Porter – with Thompson likely sliding to the wing position.
However, his ability to set up the table for others while providing hard-nosed defense should be more than enough to excite Rockets fans at the mere thought of him wearing a Houston jersey.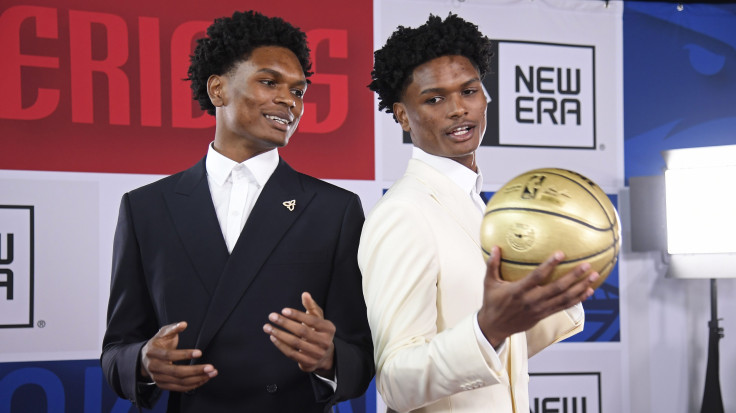 Ausar Thompson, G/F, Overtime Elite
Twin brother to the aforementioned Amen Thompson, Ausar Thompson is heading to the Detroit Pistons via the No. 5 overall pick and the Pistons may be quietly building a future contender.
Though he lacks a bit in the athleticism department compared to his brother, there is an argument to be made for Ausar to be the more well-rounded player as he can defend as good as he can shoot, but his three-point stroke is going to be a project for new head coach Monty Williams and his staff.
Detroit already has spacing concerns between their core of Cade Cunningham, Jaden Ivey and Jalen Duren, but the potential in him to become a menace on both ends of the floor may have been something that the front office simply could not deny.
With the NBA shifting to a spacing-heavy offense, Thompson needs to work on getting his shot right expeditiously if he wants to turn the Pistons into a respectable franchise down the line.
© Copyright IBTimes 2023. All rights reserved.