NBA Playoffs 2013: Grizzlies Expected To Bounce Back From Game One Thumping To Spurs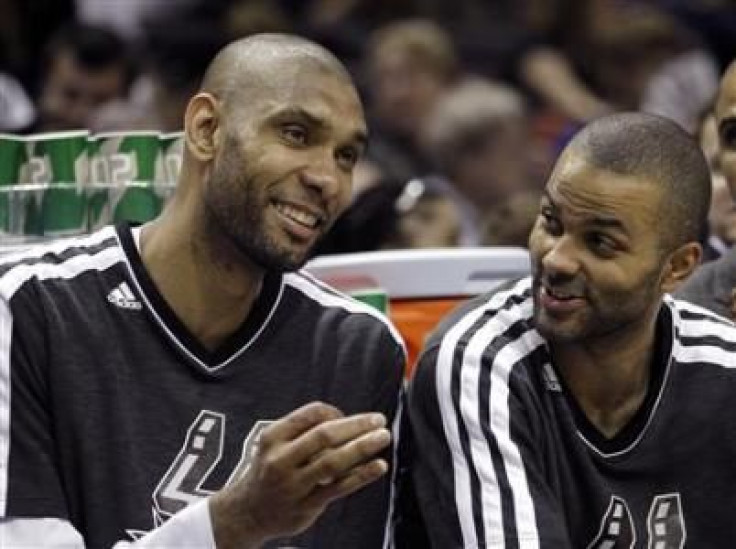 The San Antonio Spurs cruised past the Memphis Grizzlies in Game One of the Western Conference finals, but Game Two on Tuesday night is likely to be more competitive.
The Spurs have a smart and experienced roster, and head coach Gregg Popovich probably has a better understanding of his own roster's abilities than any other coach in the NBA. The club has also been dominant at home, winning five of six playoff games at AT&T Center, after finishing the regular season with a 35-6 record.
On Sunday, the determined Spurs outscored a rather lethargic Grizzlies squad, 105-83. San Antonio shot an impressive 52.6 percent from the field, and were particularly proficient from beyond the arc, where they converted 14 of their 29 three-point shots. It was a dominating effort by Popovich's club, as San Antonio led by 17 points after the first quarter, and never looked back.
However, the Grizzlies are expected to put together a much better effort in Game Two. Zach Randolph, who averaged 15.4 points on the regular season, scored just two points in Game One, off one-of-8 shooting. It was a surprisingly poor showing from Randolph, who entered the game having scored in double digits in 10 of the last 11 postseason games. The veteran big man has averaged 18.3 points per game off 49.4 percent field-goal shooting in the postseason.
Memphis can also expect a more balanced effort from Marc Gasol. The Spaniard is coming off an excellent series against the Oklahoma City Thunder, who boast a solid defensive center in Kendrick Perkins. Gasol scored a respectable 15 points against the Spurs, but he is capable of dominating a San Antonio squad who are lacking in interior strength.
There were other factors in play entering Game One. The Grizzlies appeared somewhat fatigued, and were probably due for a loss following a stellar stretch of performances. Memphis battled with an athletic Los Angeles Clippers squad in the first round for six games, and then outplayed a tough Thunder team for five games. The Grizzlies had won eight of their last nine games, and a letdown after back-to-back road playoff games was hardly unexpected.
The Spurs are favorites for Game Two, but expect the Grizzlies to attack the basket more and for the ball to bounce their way a little more often for a tighter final score. It's doubtful that San Antonio will knock down their three-point shots like in Game One, and Memphis will almost certainly get more production out of Randolph and Gasol.
Should Memphis receive another strong effort from their bench, along with more scoring from their interior players, Game Two promises to be a very intense contest.
© Copyright IBTimes 2023. All rights reserved.