NBA Rumors: Boston Celtics Want Major Return For Versatile Forward
KEY POINTS
The Boston Celtics are open to letting Grant Williams go this summer
Williams provides a tough-nosed presence on both ends of the floor
Teams believed to be interested in him include the Hawks, Mavericks and Knicks
The Boston Celtics are looking for the magic combination this offseason to help them get back to the NBA Finals, and it includes them pining for a first-round pick in return for Grant Williams.
The Athletic revealed the following information regarding the Celtics' desires in a trade involving the fifth year forward as they continue to go all-in on Jayson Tatum's pairing with Jaylen Brown, who is set to hit free agency next summer.
"Boston has been seeking a first-round pick in return for Williams, according to league sources, though it's rare for a sign-and-trade for a role player to yield that significant of a return.
Once Williams' situation is resolved, the Celtics will have a clearer picture of how they can build for the future around Brown's extension," they wrote.
Additional information provided by the outlet has the Atlanta Hawks, Charlotte Hornets, Dallas Mavericks, New York Knicks and Washington Wizards as teams probable to go after Williams via a sign-and-trade or the midlevel exception.
It should be noted that the Celtics have the right to match opposing teams' offer sheets for Williams as he is a restricted free agent with Boston holding his Bird rights.
Most of the NBA franchises have already tied up their cap spaces with major signings this offseason and though it appears that the Celtics have missed the boat on a market for Williams, an offer might happen for a team willing to take a chance on him.
Though best known for his versatility on the defensive end, Williams has shown his ability to be a tough-nosed player on both sides of the floor, averaging 8.1 points on 45.4% from the field to go along with 4.6 rebounds and a career-high 1.7 assists just this past season.
Williams is coming off his rookie deal worth $11.8 million. While his expected contract from a title contender is going to be significantly more, the aforementioned interested teams could all use a player like him.
For the Wizards and Hornets, having a forward that can operate as a small-ball power forward could be of use to their floor-spacing as Williams can certainly knock down his three-pointers as evidenced by his 39.5% shooting from beyond the arc.
As for the Mavericks, Knicks and Hawks, going after Williams points them in the right direction since he fits in with all of their currently constructed rosters.
A first-round pick in return for the Tennessee Volunteers product might appear to be an overpay for some fans, but with what he offers on both ends of the floor, it might be a risk worth taking–especially for playoff-tested teams.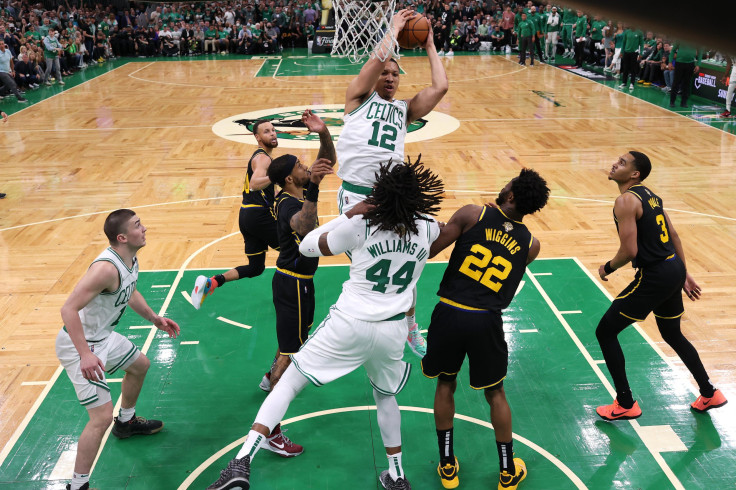 © Copyright IBTimes 2023. All rights reserved.