WATCH: Blazers Fan In Shambles About Damian Lillard's Trade Request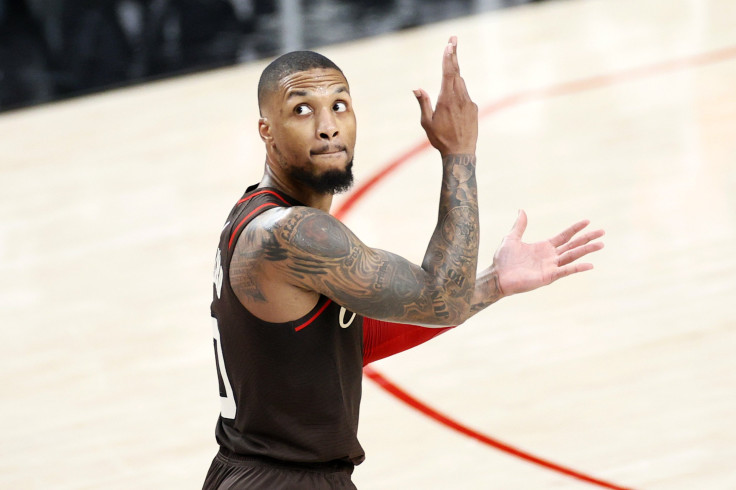 KEY POINTS
Damian Lillard requesting a trade has forced one fan to question his loyalty to the franchise
The Portland Trail Blazers star has provided many big moments in the past 10 seasons
It is currently believed that Tyler Herro will be the centerpiece in a Lillard deal
Portland Trail Blazers star Damian Lillard shocked the entire NBA when he made his trade request public after years of denying a departure from the franchise and one fan is taking the news harder than others.
Twitter user Trenton Likes Sports shared a conversation that he had with his barista over the Lillard news in a drive-thru of a fast-food chain and the video has racked up nearly 8,000 views–with many fans sharing their words of lamentation for Blazers fans everywhere.
"But, yeah, I just... Dude, I don't know. I don't know. I don't know if I can be a (Portland Trail) Blazers fan. Like are they cooking something up? Like, is there any chance that they figure something out and Dame (Damian Lillard) has to stay?" the distraught barista said.
But in the middle of his short rant, the voice suddenly realized that he was on the clock and that their conversation may be holding up the line.
"Is anyone behind you? Okay, well then, I'll take your order."
Blazers fans may have been preparing themselves for this moment for quite a while now after the organization has continuously failed to surround Lillard with a championship-contending roster, but for it to happen in reality is still a different thing altogether.
Lillard has grown to be Portland's favorite son after pouring his heart on the floor year in and year out regardless of their win-loss record with him even having a 71, 60, and 50-point game this season–all of it happening between just this past January and February.
However, none can fault Lillard for him finally prioritizing himself as he had given 10 seasons of excellent basketball in Portland, providing moments that will forever be etched in the mind of Blazers fans, with his game-winner in April 2019 against the Oklahoma City Thunder being his best piece of work.
"Dame Time" has since been revealed to be angling for a move to the reigning Eastern Conference Champion Miami Heat this offseason and point guard Tyler Herro is convinced that he will be part of the package after making changes to his Twitter page.
Lillard being a core part of the new "Big 3" in Miami is certainly going to be a sight to behold as he will bear most of the offensive responsibilities while center Bam Adebayo anchors the defense and two-way star Jimmy Butler holds it down on both ends of the floor.
While it would be the best possible outcome for Lillard, it cannot be helped that Blazers fans will react like that of the drive-thru barista since he means so much to the franchise and to the entire city of Portland.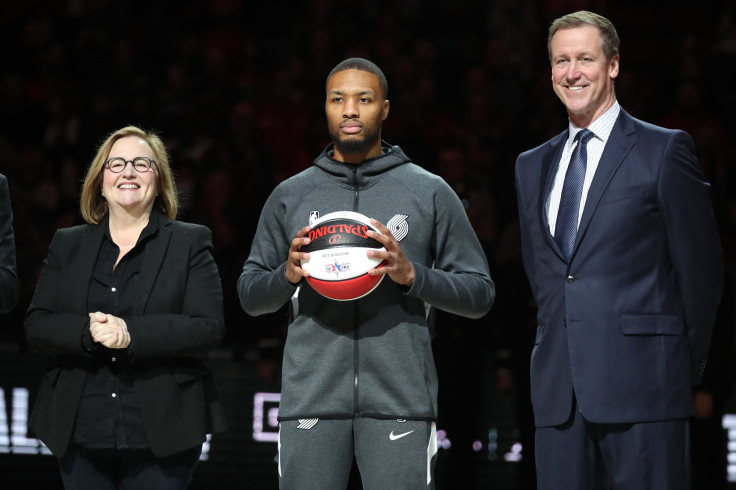 © Copyright IBTimes 2023. All rights reserved.