WATCH: Jordan Poole Gets Honest About Standing With 'Splash Bros'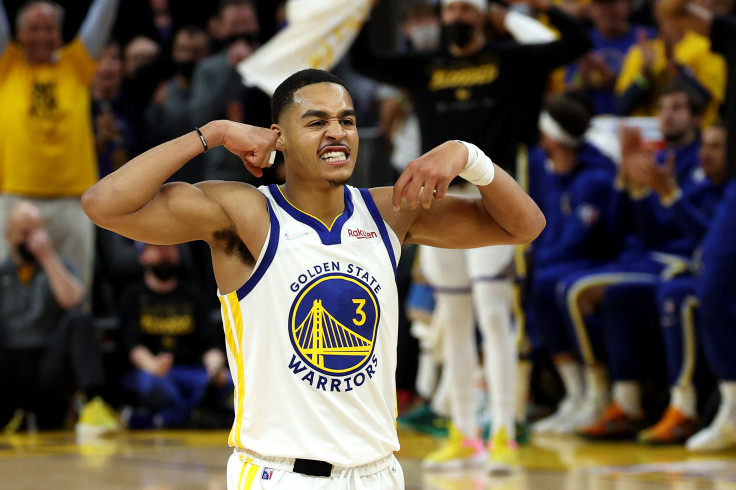 KEY POINTS
"I can call them and just have a conversation," Jordan Poole says about Stephen Curry, Klay Thompson
Poole became the odd man out in Golden State after last season
He has also made no mention of Draymond Green in the interview
Jordan Poole was a lightning rod for controversy last season after having a tumultuous run with the Golden State Warriors, and he has since shed some light on his relationship with franchise stars Stephen Curry and Klay Thompson.
During his introductory press conference as a member of the Washington Wizards, Poole shared that he can still lean on the "Splash Bros".
"Those are the two greatest shooters of all time, in my opinion, personally. It's just things that you learn in practice, in the game, and on the road that you wouldn't be able to learn not being in the mix. And I'm thankful for that. I'm grateful for that," Poole stated.
"I also built a relationship to where I can ask them. I can text Steph, I can text Klay. I can call them and just have a conversation. That doesn't leave, that doesn't go anywhere. If anything, I just know the plays that they run."
It is also worth noting that Poole neglected to make any mention of Draymond Green in the conversation, likely confirming that their bond had been seriously broken after the Michigan State product punched him ahead of the 2022-23 season.
Another thing that makes this revelation from Poole an interesting one is that just a few days before, NBA analyst Ric Bucher shared that the 28th overall pick in the 2019 NBA draft was already detested prior to the Green incident.
In his statement, Bucher made it public that Poole was "on a lot of players' nerves way" before the incident, with both Thompson and Curry being part of that group as well–only for Green to be the "one who tipped the scales and went overboard."
The Warriors ultimately showed who they were going to ride with moving forward after sending Poole to the Wizards in exchange for all-time great point guard Chris Paul in order to have the room to sign Green to a massive four-year, $100 million deal.
Keeping their championship core intact is a move that, while unpopular to some basketball purists, was motivated by the fact that their three biggest stars are soon entering the twilights of their careers and are prioritizing their chase of rings and a fifth Larry O'Brien trophy.
Poole is now set to spend his fifth season in the NBA with the Wizards alongside the recently re-signed Kyle Kuzma as they hope to bring the franchise back to relevancy.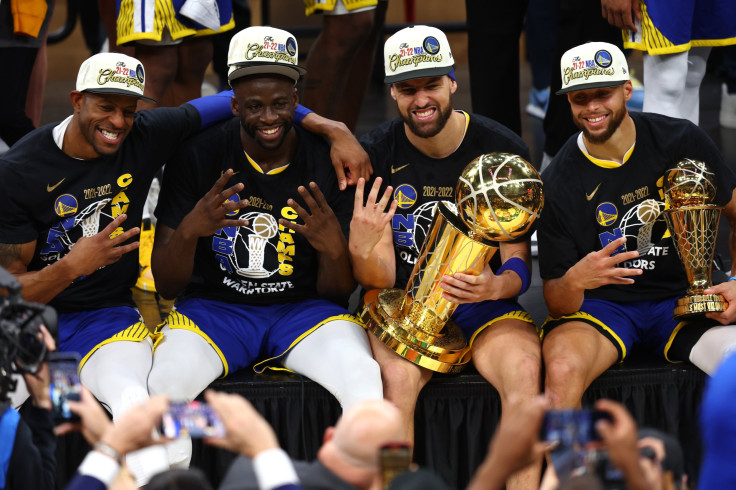 © Copyright IBTimes 2023. All rights reserved.