NBA Rumors: Jordan Poole Hated By Teammates Even Before Getting Punched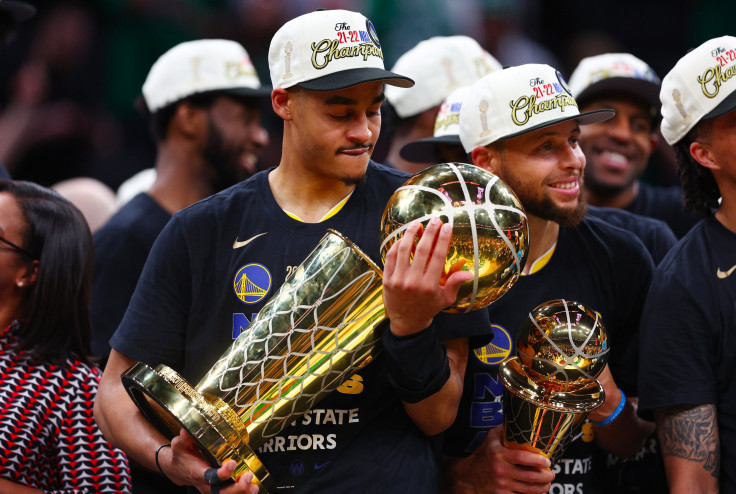 KEY POINTS
Sources report that Jordan Poole was an unpopular figure in the Warriors locker room
Poole became a different player after being punched by Draymond Green
Trading the young guard to ensure Green stayed points to the Warriors' priorities
The Golden State Warriors' decision to ship off Jordan Poole is believed by fans to be the front office going all in on their aging championship core, but the behind-the-scenes issues have been brewing for quite some time.
NBA analyst Ric Bucher appeared on 95.7 The Game's Steiny & Guru podcast and had the following to say about the turmoil that has apparently permeated the Warriors' locker room for quite some time.
"Jordan was on a lot of players' nerves way before that [incident with Draymond Green] – including Klay [Thompson] and Steph [Curry]. Draymond [Green] was finally the one who tipped the scales and went overboard. I'm not defending at all what he did," Bucher stated.
"But after he did it, Draymond tried everything possible to remedy that situation and Jordan (Poole) would have none of it. You (Poole) can't get over this situation with Draymond when Draymond is gonna be gone at some point and this is gonna be yours at some point. You couldn't see the big picture. Instead, [he] remained difficult and made sure that that elephant was still in the room."
Prior to the video of Poole and Green's incident surfacing on social media, fans had little reason to believe that there were any issues in the locker room as they were coming off an improbable NBA Championship run.
After all, the on-court interaction between Poole and the rest of the vets had no indication of there being any problems, with the reported parties being all smiles only when sharing the floor.
Poole certainly turned into a different player this past season after being rocked by Green with a right hand out of a mixed martial arts fight, being uninterested in some plays while making mistakes that he would not have made the previous year.
Fans had even grown convinced that he was going to be the heir apparent to Stephen Curry with his prowess on the offensive end being anchored by his pure athleticism that allows him to drive to the rim with ease.
But by trading Poole to the Washington Wizards for Chris Paul to ensure the core remains intact in light of Green's four-year, $100 million extension, it appears as if the Warriors have put a premium on team chemistry over everything else.
"There's a part of me that understands that he just wasn't mature enough to get around that. I look at it as to who did it cost the most. It cost Jordan Poole the most as I look at it," Bucher later added.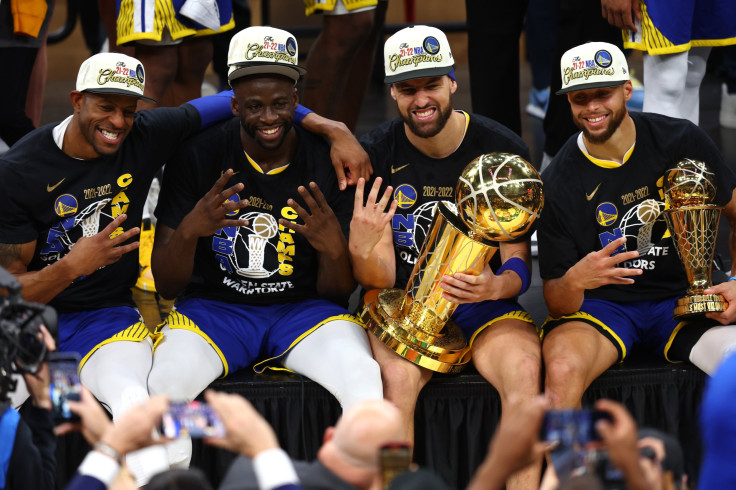 © Copyright IBTimes 2023. All rights reserved.