NBA Rumors: Insider Reveals Potential Plot Twist About Miami Heat Star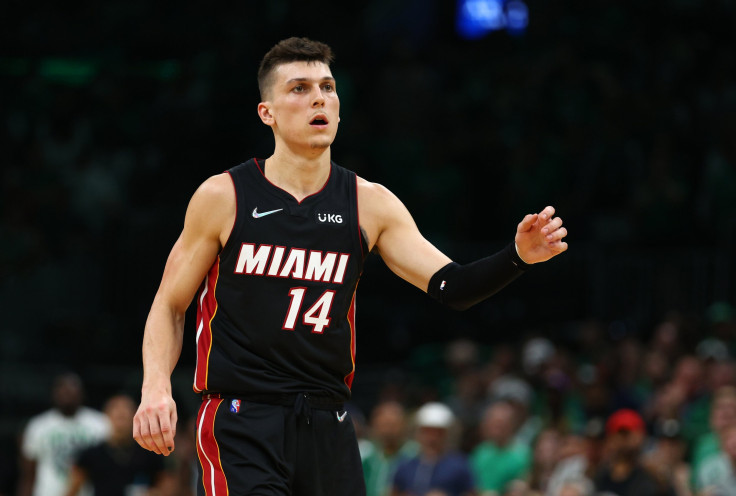 KEY POINTS
Sources reveal the Brooklyn Nets' interest in Tyler Herro
Fans were convinced Herro knew of a trade involving Damian Lillard
A three-team deal between the Nets, Blazers and Heat might happen now
The Brooklyn Nets have had a relatively quiet offseason as they go into a mini-rebuild following the departures of Kevin Durant and Kyrie Irving, and Miami Heat star Tyler Herro appears to be among their targets.
Speaking on the latest episode of his The Hoop Collective podcast, NBA insider Brian Windhorst disclosed where the Nets stand on Herro and how they plan to acquire him.
"It's been reported that the Nets would have interest in Herro, and I have heard that as well, and I think they (Nets) offloaded three contracts in the last few days... They actually are a candidate to absorb a player. They're a candidate to make a trade where they bring in more salary than they send out," Windhorst stated.
Herro recently made waves on social media when he made some changes to his social media bio, casually hinting that his time in Miami may be coming to an end sooner than he would have liked.
Because of that, many fans believed that Herro would be the centerpiece of a trade package between the Heat and Portland Trail Blazers for Damian Lillard after the player became adamant that he only has eyes for the Heat as his next team.
But since Lillard's contract does not feature a no-trade clause, he will have little options as to where he goes–unlike Bradley Beal who used his no-trade clause to perfection to force his way to the Phoenix Suns.
Should this be the makings of a three-team trade between the Nets, Heat and Blazers, it can be understood that the Nets get Herro, Heat lands Lillard and the Blazers will be compensated with a whole host of players–likely that of Brooklyn's Spencer Dinwiddie and Miami's Duncan Robinson and Nikola Jovic.
The inclusion of Jovic will likely have to happen for salary-matching purposes.
Additionally, there will surely have to be a major haul of picks heading to Portland since they will be losing their franchise cornerstone with the Heat sending them multiple first-round picks.
It can be argued that the Nets will also have to include picks in this three-teamer, though where it goes is up for debate since the majority of Brooklyn's picks are coming from the trade with the Suns involving Durant.
Another variation of the trade could be the Nets acquiring both Herro and Robinson, the Heat still getting Lillard, and the Blazers acquiring Simmons–though that may be a tough pill to swallow for Portland fans.
A lot of things could still go wrong since having a third team in any trade is only going to make things complicated for all parties and only time will tell whether it comes to fruition.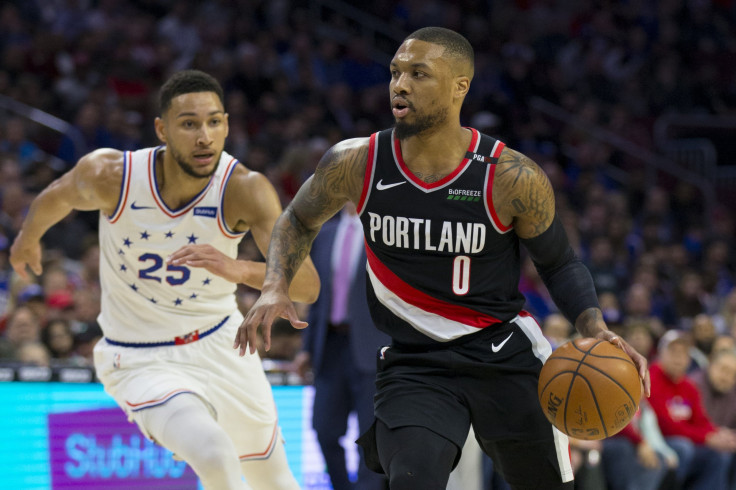 © Copyright IBTimes 2023. All rights reserved.