NBA Trade Rumors: Hawks, Pacers Ready To Swoop In On Raptors' Pascal Siakam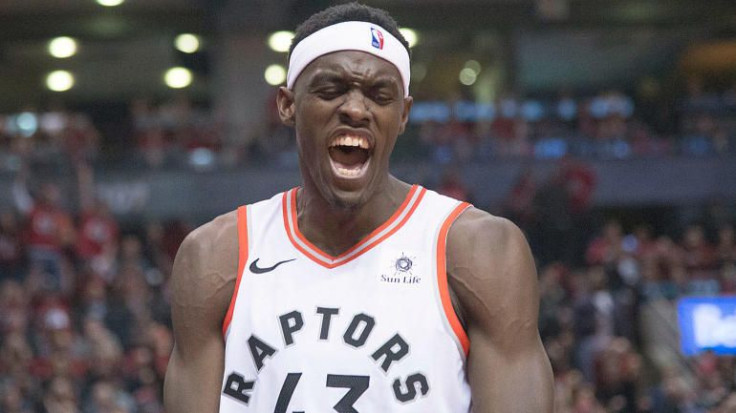 KEY POINTS
The Hawks and Pacers are keeping tabs on Pascal Siakam's situation with the Raptors
The Raptors may deal away Siakam and start rebuilding the franchise anew
The Raptors may have a looming problem with OG Anunoby and Siakam's playing time
The Toronto Raptors have somehow failed to keep a leash on their top players, and another one could be lost soon in Pascal Siakam.
The two-time All-Star's name has been frequenting the NBA trade rumor mill, and the buzz is expected to grow even louder this 2023-24 NBA season with the Cameroonian entering the final year of his current deal.
Toronto can put a stop to these speculations if they hand Siakam a contract extension outright.
But with growing speculation that the Raptors are shifting their focus on other stars like OG Anunoby and Scottie Barnes, retaining all these players may be tough.
The good news is that Siakam has mentioned he would prefer to stay in Toronto according to Chris Haynes of Bleacher Report.
This may be the reason why Toronto has held off on handing him a contract extension to this day.
It would be best to note that the former New Mexico State Aggie was already extension-eligible last summer but the Raptors opted not to.
However, Toronto may find itself in a corner as they try to make sure that harmony within the team is kept. This includes players who want the basketball in their hands more.
Anunoby is a player who expressed his desire to have the ball in his hands. This could be a problem over the horizon and affect Siakam's style of play.
It would also be best to note that like Siakam, Anunoby is also set to become a free agent next offseason.
Hence, it will be interesting if the Raptors can keep them both.
Regardless, Siakam will not fall short of suitors. The Atlanta Hawks and Indiana Pacers are reportedly interested in the one-time NBA champion forward according to Michael Grange of Sportsnet.
However, any deal involving the Cameroonian will still depend on how much or what the Raptors would want in return.
The last key player to leave the Raptors was Fred VanVleet who is now with the Houston Rockets.
The fate of Siakam may depend on the direction that Toronto is leaning on.
If a rebuild looms over the horizon, the 2019 NBA Most Improved Player may just find himself suiting up for a new ball club at some point.
© Copyright IBTimes 2023. All rights reserved.