Montrezl Harrell Hopes To Re-Energize Career By Returning To 76ers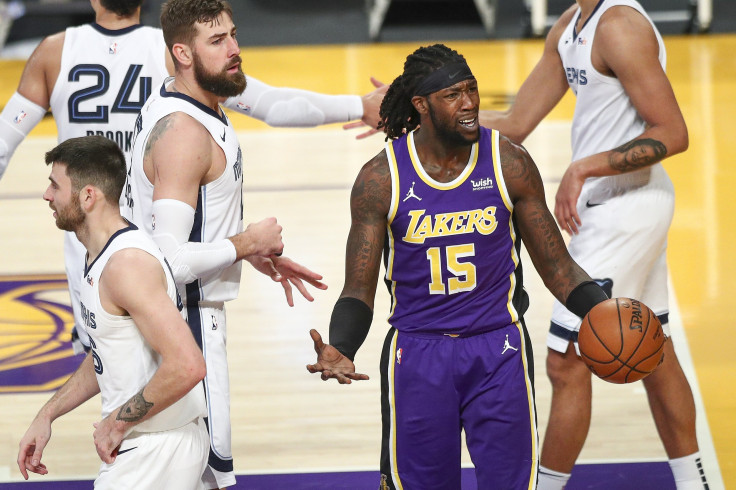 KEY POINTS
Montrezl Harrell re-signs with the 76ers for one year, hoping to revive sagging career
Harrell could find new opportunities under the watch of Nick Nurse
Harrell will have to deal with a crowded frontline in Philly
One player who has mysteriously disappeared from the NBA limelight is Montrezl Harrell.
However, the 29-year-old cager will get a chance to rejuvenate his career after re-signing with the Philadelphia 76ers.
The 2020 NBA Sixth Man of the Year award winner reportedly agreed to a one-year deal to return to the Philadelphia 76ers according to sources reported by Adrian Wojnarowski of ESPN.
The 2020 NBA Hustle Award winner joined the Sixers as a free agent before the start of the 2022-23 season. He played backup to Joel Embiid and his production noticeably dived.
For last season, Harrell normed averaged only 5.6 points and 2.8 rebounds in 57 games. These were a far cry from his career averages of 12.1 points, five rebounds, and an assist per Basketball-Reference.com.
The 29-year-old's best season was way back during the 2019-20 season when he was still with the Los Angeles Clippers. At the time, Harrell averaged 18.6 points, 7.1 rebounds, 1.7 assists, and 1.1 blocks in 63 regular season games.
Those numbers slowly declined in the next couple of seasons. Harrell also had stints with the Los Angeles Lakers, Washington Wizards, and Charlotte Hornets in the past NBA seasons.
For Philly, they retain a veteran presence who can spell Embiid for the coming season. As to how far Harrell can go remains another question.
The reality for the 6-foot-7 big man is that aside from playing behind the 2023 NBA Most Valuable Player, he will have to deal with other big men such as Mo Bamba and Paul Reed.
A ray of light looms for Harrell if he can get into the good graces of new head coach Nick Nurse. The former Toronto Raptors head coach replaced Doc Rivers at the helm recently.
One thing that may bode well for Harrell is that Nurse has been known to incorporate energy players into his system. If not at center, a possibility would be to see the veteran player playing the four position alongside Embiid.
Either way, Harrell will have one season to get his act together and hopefully get his NBA career back on track.
© Copyright IBTimes 2023. All rights reserved.