NBA Trade Rumors: Lakers Gasol Off Suns Table? Bobcats, 76ers Eyeing Evan Turner Deal?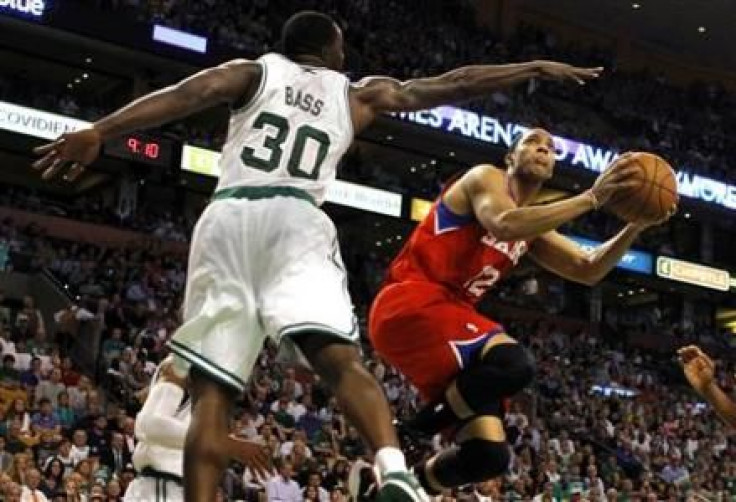 For now Pau Gasol remains a Los Angeles Laker. The power forward looked to be on the move to the Phoenix Suns, but due to the Lakers high asking price, the Spaniard will keep donning purple and gold for the time being.
According to the L.A. Times, the Lakers wanted at least one of Phoenix's possible four first round draft picks. Depending on how records shake up at the end of the regular season, the Suns could own Minnesota's and Washington's, and already has Indiana's as well as their own for the loaded 2014 draft.
The same report indicated that the Lakers would also be taking back the expring $14.4 million contract of center Emeka Okafor. Essentially L.A. would be trading Gasol for picks, and wouldn't be taking on any salary, keeping their books clean for free agency this summer when Carmelo Anthony, LeBron James, and Dwyane Wade could all be available.
Phoenix would use Gasol for a playoff push in a year when they were expected to be one of the worst teams in the NBA.
The deal apparently hit a snag over Gasol's ankle injury, which will keep him out for about two weeks. According to ESPN, the Suns want to wait and see how Gasol recovers, and will take his incredible play in January, averaging 20.8 points and 11.9 rebounds, with a grain of salt.
Turner Out of Philly?
Swingman and leading scorer Evan Turner has played some of the best basketball of his career this season, and has fully looked the part of the No. 2 overall pick in the 2010 NBA Draft, netting 17.9 points, six rebounds, and a steal per game.
However the rebuilding Philadelphia 76ers have been open all season to moving his expiring contract rather than sign him to a lucrative extension this summer, and they might have found a trade partner in the Charlotte Bobcats.
Like Philadelphia, the Bobcats have made several attempts to rebuild before, but now that the ten-year old franchise could make the playoffs for just the second time in history, the Bobcats are looking for more of a scoring punch for the second half of the season and beyond, according to the Charlotte Observer.
The Bobcats main trade assets are three possible first-round picks, which they could receive from Portland and Detroit. However, Charlotte might own their owe first-round pick to Chicago in order to finalize the nearly four-year-old Tyrus Thomas trade.
While the report stresses the two sides are very close to a deal, the Bobcats also have Ben Gordon's $13 million expiring deal to offer.
Turner was also linked to trades involving Chicago and Cleveland this season, and Philadelphia has seemed intent on getting something in return for him.
© Copyright IBTimes 2023. All rights reserved.