Neil Patrick Harris: Emmy Host Is (Almost) Controversy-Free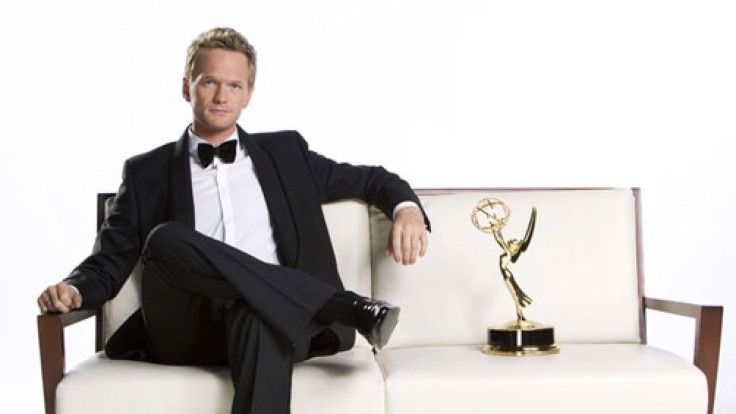 It's not hard to figure out why the Academy of Television Arts & Sciences tapped Neil Patrick Harris to host the 65th annual Primetime Emmy Awards presentation. Last year's host, the late-night talker Jimmy Kimmel, came with an arid outsider shtick that, despite hopes to the contrary, fell largely flat among the red-carpet elite. The lack of Kimmel love was reflected in the ratings, which saw a viewership of 13.2 million -- slightly above the comparable figure of the year before, but still far below the audience for "NBC Sunday Night Football," as the New York Daily News reported.
Combine Kimmel's lackluster attempt with Seth MacFarlane's polarizing stint as the Oscar-night emcee last March, and you have a mounting gun-shyness among the Hollywood awards community, one that is perfectly understandable. After all, nobody wants to risk alienating audiences further with a host who has no reverence for the sacred custom of doling out statuettes.
And why should they when there's NPH? The endlessly likable "How I Met Your Mother" star strikes the perfect balance as an ambassador of awards-show lore. He's meta but not morose, an insider who's also in on the joke. And it doesn't hurt that he's a versatile showman, capable of juggling -- literally, as shown in this video on YouTube -- anything the Emmy writers throw his way. When it comes to the task of picking a host, Harris is not just the best choice: He's the only choice. Indeed, it's not hard to picture some future piece of federal legislation in which he will be mandated to host every awards ceremony in the country.
This year marks the second time that Harris will emcee TV's biggest night, the first time being in 2009. In recent years, of course, he's become more closely associated with the Tony Awards, which he has hosted four times. Harris is credited with reviving the stilted Broadway kudofest: In June, the Tonys saw a 20 percent boost in ratings with Harris at the helm, and it's easy to see why. In addition to NPH's natural gifts for doing the job right, he is -- unlike Kimmel, MacFarlane, Chris Rock, David Letterman and countless others -- practically impervious to controversy.
This is not to say that Harris hasn't had brushes with bad press, but, more often then not, they just don't stick. Consider the Daily Mail's attempted hit job after Harris' hosting gig at the Tony Awards show last spring. The next day, the notoriously unscrupulous British tabloid posted an article claiming that Harris said the N-word during his opening number, which included a brief dancing bit with the former heavyweight boxing champ Mike Tyson. The post went viral, as the Mail's posts tend to do, and NPH took some heat on Twitter for the next several hours.
But it soon became clear to most commentators that Harris didn't say the word at all. Instead, he said, "Bigger." In response to the charge, Harris quickly but classily chastised the Mail via tweet:
Following an outpouring of criticism, the Daily Mail quietly removed the post in question, and NPH came out of it smelling like a rose.
In fact, even when Harris does find himself involved in a controversy, it's more often on its periphery, rather than at its center. In a now-infamous 2010 Newsweek article, the critic Ramin Setoodeh, reviewing Sean Hayes' performance in Broadway's "Promises, Promises," incited a firestorm of criticism when he suggested that gay actors who come out of the closet are jeopardizing their careers, as audiences might not accept them in straight roles. Harris, who plays the womanizing Barney Stinson in "How I Met Your Mother," was cited in the piece as an exception, but only because, as Setoodeh put it, he plays a "broad caricature" of a straight male, not a "realistic" one. The article incensed Harris' supporters, and the entertainment community as a whole, and Setoodeh left the magazine shortly after the controversy.
Since that time, of course, more and more gay actors -- Zachary Quinto and Jim Parsons, to name a couple -- have proven Setoodeh wrong, coming out of the closet with little fanfare while suffering no detriment to their careers. Harris, who came out in People magazine almost seven years ago, is a pioneer by comparison. He's a crossover star who crosses all manner of boundaries and pleases almost everyone along the way. In other words, he's perfect for the tricky and often thankless job of awards-show emcee.
Still need convincing? Watch his frenetic opening from the 2013 Tony Awards -- you know, the one where he didn't say the N-word:
FOR FREE to continue reading
✔️ Unlock the full content of International Business Times UK for free
offer available for a limited time only
✔️ Easily manage your Newsletters subscriptions and save your favourite articles
✔️ No payment method required
Already have an account? Log in
© Copyright IBTimes 2023. All rights reserved.