Netflix Best Performing S&P 500 Stock in 2012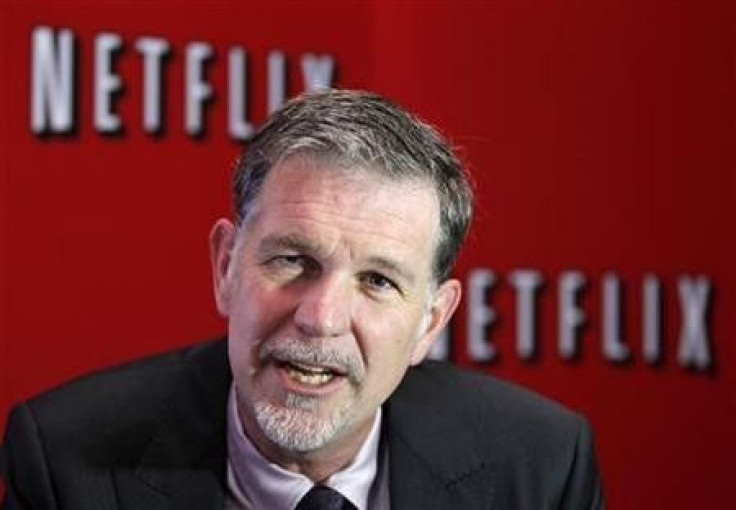 Shares of Netflix, the entertainment provider, have been the best performing stock of 2012 in the Standard & Poor's 500 index as of Tuesday's market close, a survey conducted by TheStreet.com determined.
Shares are up 74 percent since Jan. 1, trading early Wednesday at $120.44, up a quarter. The shares hit a rock-bottom $62.37 following an ill-fated business decision last September by the Los Gatos, Calif-based company to split in half. Earlier, it raised prices substantially. The latter move stock but the divestiture was abandoned.
Netflix CEO Reed Hastings publicly admitted the company screwed up.
But the company stock price has recovered, at least partially. Shares rose in December following rumors of a takeover from companies such as Amazon, Verizon and Yahoo. Shares surged Jan. 26 about 22 percent following Netflix's announcement that it earned $40.7 million, or 73 cents a share, in the fourth quarter to beat Wall Street expectations of 55 cents a share.
Netflix still faces challenges. The company said it expects losses for at least the first quarter of 2012 as it makes a push into international markets. Netflix announced in January it was launching streaming-service in both the UK and Ireland. But BSkyB announced Tuesday it would launch its own streaming service within the first half of 2012. The company said the service will initially offer Sky Movies and then would offer sports and entertainment programing shortly thereafter.
Customers are also moving away from the DVD-by-mail into the online streaming service, which Janney Montgomery Scott analyst Tony Wible said could be a challenge in the future since the majority of Netflix's profits come from DVD-by-mail. Wible said in an interview he expects the company to add about 2 million subscribers each quarter for the foreseeable future, but many of those customers are just interested in streaming.
The subscribers today aren't the same subscribers from five years ago, he said.
© Copyright IBTimes 2023. All rights reserved.