Smartphone Presence Booms Among Smaller Wireless Carriers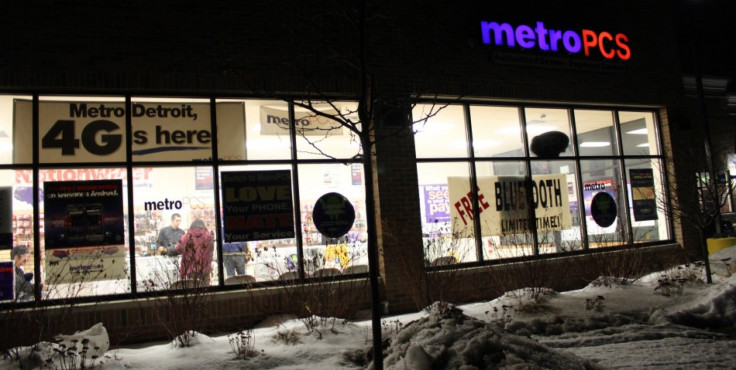 With the searing success of Apple's iPhone line helping to spur sales of nearly 580 million smartphones in 2011, consumers are lining up to buy them. Meanwhile, the mobile industry is dying to serve them, lured by prospects of subscriber growth and terabytes of new revenue.
By 2015, predicts IHS iSuppli, more than half of the world's mobile phones will be smart. Networks of the U.S. Big Four wireless carriers, Verizon Wireless, AT&T, Sprint-Nextel and T-Mobile USA, are well-equipped to handle the demands of smartphone users.
But not every cellular customer belongs to one of those providers.
When people see smartphones all around them, people with all carriers are generally going to want those phones, said John Feland, CEO of analytics firm Argus Insights.
Smaller, often regional, providers have responded by increasingly providing smartphones for customers This could lead to a three-win scenario: Smartphone makers such as Apple, Research in Motion and Samsung would be able to market their devices to new customers, small carriers can better sustain themselves to compete with the Big Four and the customers can finally take advantage of the latest technology.
C-Who?
When Sprint finally received its first iPhones in October, T-Mobile became the only member of the Big Four without them. Of course, T-Mobile, based in Bellevue, Wash. offers plenty of other smartphones from Samsung Electronics, Motorola Mobility and other vendors.
In the South, C-Spire Wireless, a small wireless carrier based in Ridgeland, Miss., offers the iPhone 4S. Tiny C-Spire has only 900,000 customers, while Sprint, which has 53 million customers, C-Spire has only about 900,000. C-Spire's ability to nab the iPhone proves smaller wireless carriers can play with the Big Four.
The big carriers use two-tier or unlimited data plans but but the little ones often have a pay-what-you-use type of data plan. For those just interested in phone service and the use of the occasional iPhone App, it is a thrifty deal.
About 55 percent of C-Spire customers use a smartphone, Senior VP of Strategic Relations Eric Graham said. The number has grown considerably since the carrier began offering smartphones which operate under Google's Android OS.
We have taken full advantage of large desire for smartphones, he said.
Graham said some iPhone customers were first-time smartphone users, but many others switched to the iPhone from an Android-operated smartphone.
Apple Finds a New Niche
Apple, based in Cupertino, Calif, has been very selective about which carrier will support the iPhone. The deals the iPhone developer works out with providers usually benefit Apple.
Why would the iPhone sell through C-Spire, but not through T-Mobile, which has about 33 million customers?
Graham said he couldn't speak for Apple's and efforts to reach Apple were unsuccessful. Argus Insight's Leland said it wouldn't have made sense for Apple to sell to T-Mobile. For starters, T-Mobile until December was going to be taken over by AT&T, and Apple could have lost some new customers if the merger closed.
More importantly, T-Mobile customers who were desperately seeking the iPhone probably signed up with other carriers or bought another device, Feland said.
Although C-Spire's Graham emphasized the majority of his subscribers have access to larger carriers, many people sign up with smaller carriers because they live in pockets without access to the networks of the Big Four. They have cellular towers scattered across the country but not in every area, especially with less-dense populations. This is cost-effective in heavily populated areas where a lot of people will use the service of that one tower.
As well, the Big Four don't have the financial incentive to provide coverage to set up a lot of towers in rural areas. So smaller carriers have picked up the slack.
The incentive for Apple to provide the iPhone to vendors such as C-Spire, or for any smartphone developer to reach out to a smaller carrier, is to build brand loyalty, Feland points out.
These customers are new, fresh meat to the Apple ecosystem, he said.
Are Smartphones the Way to the Top Tier?
Another small provider that has recently placed a lot of emphasis on smartphone sales is MetroPCS of Richardson, Tex., which has 9.1 million customers. Most sign up for monthly plans, not multi-year contracts demanded by the Big Four. Spokesman Drew Crowell said about 30 percent of subscribers had a smartphone by the third quarter of 2011, up from 25 percent in the second quarter.
CreditSights analyst Ping Zhao believes the second-tier of large carriers -- Sprint and T-Mobile -- are the likely targets of companies such as MetroPCS. As AT&T and Verizon Wireless became the two dominant U.S. providers, Sprint and T-Mobile tried to carve out a niche among price-conscious customers by offering pre-paid wireless service.
MetroPCS believes smartphones are the way to get to the next level.
[It's smartphone sales that are] extremely important and we think it's extremely important to the future, CFO Braxton Carter said at a conference hosted by Bank of America in September. We are really the pioneer of smartphones for the prepaid segment.
Smaller carriers are primarily looking to accomplish two things when they decide to offer smartphones, Zhao said. They are looking to gain more revenue from their customers, while also trying to get post-paid subscribers from other carriers to begin using its network. But Zhao said that's easier said than done.
How sustainable is that as a strategy? That is a question I ask, she said.
The problem is that providing these smartphones cost a lot of money in order to support data use. But many customers, who are disproportionately but not always lower-income, won't be willing to dish out a lot of money to enjoy their smartphone service.
People who have smartphones with small carriers don't exactly get the same benefits as those with larger ones. While the big providers and some smaller providers are touting their 4G wireless capabilities, many small carriers will be operating on the 3G wireless network for some time, Feland, the Argus Insights analyst, said, especially in more rural areas.
Building a New Brand for a Different Type of Customer
Apple has the option of being selective about who gets the iPhone because of its mass appeal, Zhao said. Carriers have to pay a heavy premium to begin supporting it. The Wall Street Journal reported in October that Sprint had planned to purchase 30.5 million iPhones over the next year but with up-front costs as high as $20 billion.
Most smartphone makers aren't so selective.
One of them is Huawei. The Chinese company, whose North American headquarters is in Plano, Tex., first entered the mobile phone market in the U.S. about 2007. At the onset, the company primarily sold entry-level phones (voice and text) and feature phones (voice, text, and other small features such as cameras).
The company made a big push into the smartphone market about two years ago, according to Bill Plummer, VP of external affairs. Although most Huawei phones sold today are still entry-level or feature phones, the share of smartphones is growing.
Huawei derives a lot of revenue from sales to carriers such as Cricket and U.S. Cellular, which tend to target more price-conscious customers.
Huawei has extended the benefit of smartphones to people who have been priced out in the past, Plummer said. For others, our phones let people receive broadband Internet, which they not might receive otherwise.
© Copyright IBTimes 2023. All rights reserved.