Netflix Recent Plan Changes Prove to be Unpopular: Analyst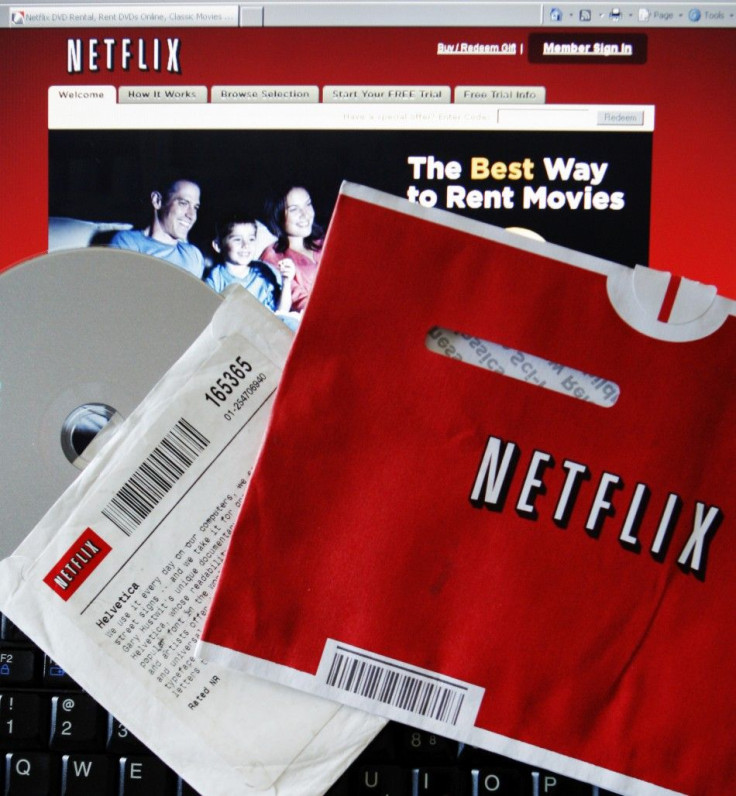 Netflix Inc. (NASDAQ: NFLX) lowered its third quarter domestic subscribers guidance, while maintaining its financial and international subscribers outlook. Wedbush Securities believes that the lowered expectations by Netflix reflect a degree of customer disinterest.
Netflix reduced its third quarter of 2011 domestic subscribers forecast to 24 million from 25 million. The company maintained its third quarter financial guidance and international subscriber outlook of 1.15 million to 1.45 million.
Domestically, the company now expects to have 9.8 million streaming only subscribers at the end of third quarter of 2011 down from previous outlook of 10 million.
The company's DVD only subscribers forecast was lowered to 2.2 million from 3 million previously expected, while its combination plan subscribers forecast remains unchanged at 12 million.
We believe that the lowered expectations reflect a degree of customer disinterest in streaming only, which features improving content that is far from spectacular, and DVD only, for low volume renters, Coinstar's Redbox still presents a better value option, as well as displeasure with Netflix's subscription plan changes, which became effective beginning on Sept. 1, said Michael Pachter, an analyst at Wedbush Securities.
As part of its subscription plan overhaul, Netflix separated the unlimited streaming plan (still $7.99 per month) from the unlimited DVDs by mail plans, and raised the prices of each of the combination plans: one DVD out at-a-time now costs $15.98 per month up from $9.99 per month, two DVDs out at-a-time costs $19.98 per month up from $14.99/month, and three DVDs out at-a-time costs $23.98 per month up from $19.99.
Unlimited DVDs by mail-only plans, previously available until the introduction of streaming in 2007, cost $7.99 per month for one DVD out at-a-time, $11.99 per month for two DVDs out at-a-time, and $15.99 per month for three DVDs out at-a-time.
He said although the recent subscription plan changes have clearly had a negative impact on subscriber growth, the full impact of the changes on revenue and earnings per share growth is difficult to predict due to the unclear subscriber mix.
Until Netflix provides greater detail about the composition of its subscriber base, the uncertainty caused by mix will remain, he said.
He believes Netflix will achieve its global third quarter revenue and earnings per share guidance due to the timing of the plan changes, which go into effect as late as each customer's September billing anniversary.
He said as it is halfway through the month of September, only half of Netflix's subscribers have been charged the new rate, so the old rates stayed in place for about 2.5 months of third quarter for the average subscriber.
If the price changes had occurred in July, the effect of the revised domestic subscriber guidance on third quarter financial results would have been much greater, he said. He reduced his estimates to reflect the revised guidance.
The brokerage reduced its third quarter of 2011 earnings for Netflix to $0.96 on revenue of $820 million from $0.99 on revenue of $827 million. It also lowered third quarter subscribers estimate to 25.7 million from 26.6 million.
Throughout September, Netflix has rolled out its streaming service in countries in Latin American and the Caribbean.
Although we expect the streaming service to gain popularity in the long-term, we believe near-term growth will be hindered by limited content and a lack of widespread broadband Internet access. Given that Netflix maintained international subscriber guidance, we believe that the service has not vastly exceeded expectations so far, said Pachter.
The brokerage maintained its underperform rating on shares of Netflix with a price target of $110.
Netflix stock is trading down 3.73 percent at $162.93 on the NASDAQ Stock Market at 9:41 am EDT.
© Copyright IBTimes 2023. All rights reserved.