New Jersey Home Of Federal Judge Targeted In Shooting, Leaving Her Son Dead And Husband Injured
KEY POINTS
The shooter, who has not been identified, appeared at the home of U.S. District Judge Esther Salas dressed as a FedEx employee
Salas' son was killed in the shooting while her husband is in critical but stable condition after undergoing surgery for his wound
The suspected shooter was found dead from a self-inflicted gunshot wound to the head in a car in New York
The suspected gunman in a shooting at a federal judge's home in New Jersey that killed her 20-year-old son and left her husband injured died of an apparent self-inflicted gunshot wound to the head, police said. The body was found Monday in a car in Liberty, New York, about 135 miles north of the judge's house.
Authorities did not release the name of the suspect.
The gunman came to the judge's home in North Brunswick, New Jersey, on Sunday dressed as a FedEx worker but it was unclear whether he actually worked for the company. Authorities said he knocked on the door and opened fire when someone answered it.
Mark Anderl, the husband of U.S. District Court Judge Esther Salas, was in critical but stable condition Monday after undergoing surgery Robert Wood Johnson Hospital in New Brunswick. Their son, Daniel Anderl, was declared dead at the scene Sunday.
Salas was unharmed.
FedEx said it was cooperating with the investigation.
"We are aware of the media reports and are fully cooperating with investigating authorities," FedEx spokesman Jonathan Lyons said in a press release.
Salas' legal career began as a public defender in 1997 before she was appointed as a federal magistrate in 2006. In 2010, she was nominated by then-President Barack Obama tothe district court bench and assumed the judgeship in 2011.
She has presided over many high-profile cases, including the financial fraud case involving "Real Housewives" star Teresa Giudice and the conviction of South Side Cartel leader Farad Roland on federal racketeering charges.
She was assigned on Thursday to oversee the lawsuit against Deutsche Bank by investors who bought securities from bank between 2017 and 2020. The investors allege the bank and CEO Christian Sewing made "false and misleading statements" about its involvement with the late-Jeffrey Epstein before paying a $150 million fine related to the disgraced financier. The suit did not say how much in damages the investors are seeking.
The FBI's Newark office said in a tweet it was leading the investigation. Since Anderl was a defense attorney, it was unclear who was being targeted.
"Judge Salas and her family are in our thoughts at this time as they cope with this senseless act,' New Jersey Gov. Phil Murphy said in a press release. "This tragedy is our latest reminder that gun violence remains a crisis in our country and that our work to make every community safer isn't done."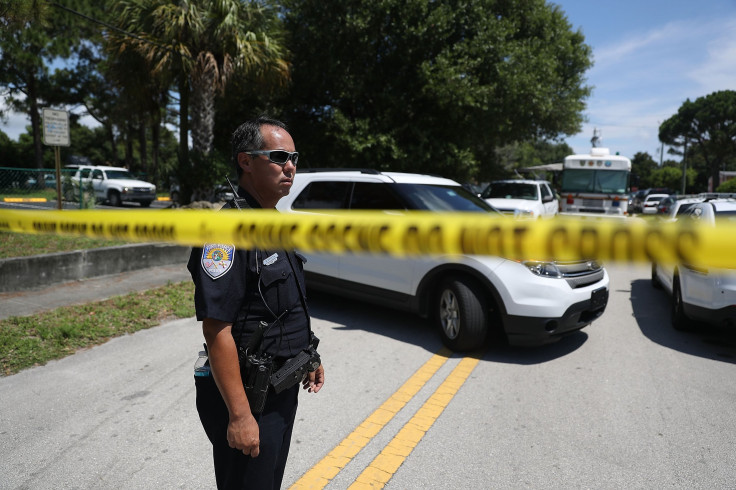 © Copyright IBTimes 2022. All rights reserved.
FOLLOW MORE IBT NEWS ON THE BELOW CHANNELS