New Somali President Mohamed Squares Off Against The 21-Year Curse
ANALYSIS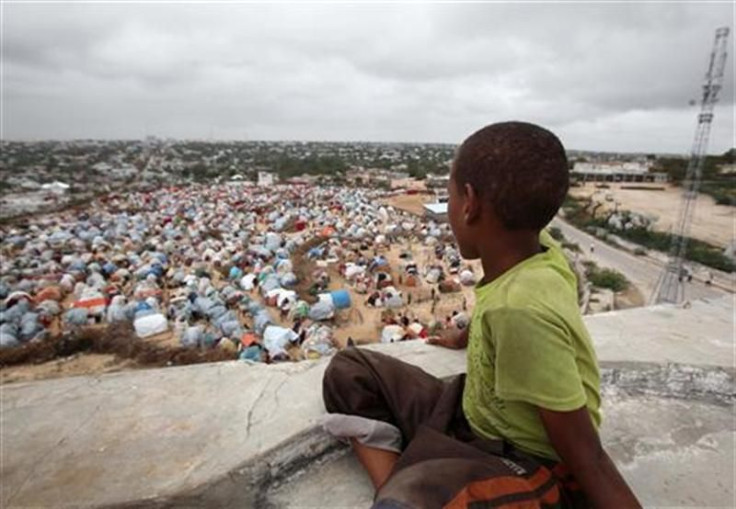 Some might say Somalia's selection of Hassan Sheik Mohamud as president on Monday is 21 days late. But that's nothing -- the country's 10 million people have been awaiting this moment for 21 years.
August 20 was the deadline for the selection of a president, as imposed by Somali leaders who met in Addis Ababa, Ethiopia this May. There, they laid out the blueprint for the creation of a permanent government in this volatile country in the Horn of Africa.
But this was only the last in a long string of attempts to bring order to this chronically failed state. Somalia has not had a stable government since 1991, and the years since then have been plagued by sectarian violence, drought, famine, terrorism, piracy and poverty.
Mohamed's ascension to the top post in Mogadishu, the capital city, is a culminating event -- the last in a long list of goals laid out at the meeting in May. Somalia has accomplished plenty more in the last several months, most notably the composition of a new constitution and the selection of a parliament.
The country is still a long ways away from public elections -- the general population is poverty-stricken, disorganized, plagued by divisions, and burdened by widespread displacement. Indeed, village leaders and clan elders were responsible for the selection of members of parliament.
But even on this reduced scale, the implementation of a new government has not been smooth. Most of the 275 MPs were sworn in at an airport parking lot on August 20. There were signs that underhanded deals had been involved in some of their selections, so corruption remains a serious threat even at this early stage.
Mohamed was selected by those same parliament members, but his ascension is an auspicious one. He does not have a strong background in politics but has spent years as an activist focusing mainly on peace and education, two things Somalia sorely needs. Those who know him say he is smart, amiable and low-key. He is also a moderate Islamist with two wives, according to the BBC.
In an essay for African Arguments, a blog sponsored by the Royal African Society, the Somali-American journalist Abdi Aynte spoke highly of the new president.
"I've known President Hassan Sheikh Mohamud for some time," he said. "He's a man of integrity and humility and a social entrepreneur who founded one of Somalia's most successful higher education institutions: Simad University in Mogadishu. Mohamed is also accessible and intrepid -- a civil society leader who endured Somalia's 21-year-long period of war in the capital. Needless to say, he'll now be evaluated more on his deeds than his personality."
And that's just it. Up front, Mohamud seems like a good choice to lead Somalia -- but he's coming up against a record of failure. No one has been able to surmount the country's enormous obstacles to progress for 21 long years.
These problems include recurring drought conditions across the Horn of Africa, widespread poverty, displaced populations, endemic clan rivalries throughout the country, separatist movements in the de facto autonomous northern regions, hunger, illiteracy, a dearth of educational opportunities, the lack of an independent, effective national defense force, and a terrorist group called al Shabab that still has a stronghold in the port city of Kismayo.
The president appears up to the challenge. But his actions in coming days will be under great scrutiny, as it remains to be seen whether he will either affirm or dash all of his fans' best hopes.
"I hope that the problems of Somalia will come to an end," he said after claiming victory on Monday, according to the New York Times. "Somalia will now turn a new page and that page will be written with good history rather than bad history."
© Copyright IBTimes 2022. All rights reserved.
FOLLOW MORE IBT NEWS ON THE BELOW CHANNELS