NFL Rumors: Miami Dolphins Favored To Pick Up Dalvin Cook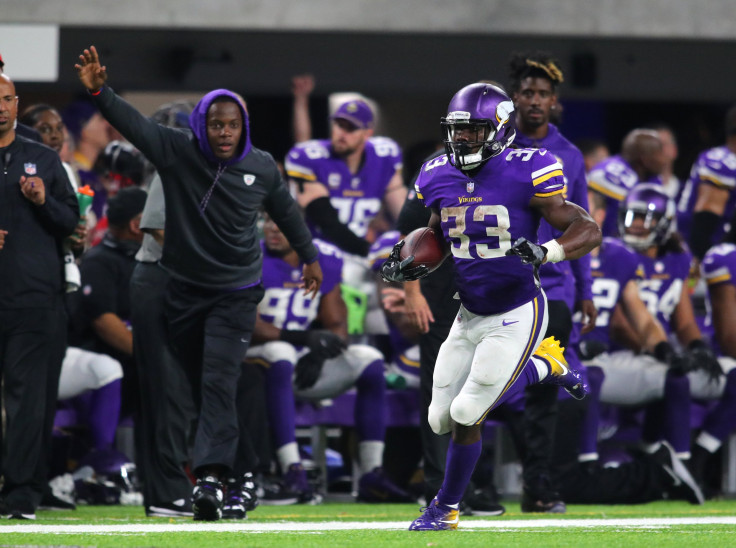 KEY POINTS
Dalvin Cook is interested in joining the Miami Dolphins
Cook may best join the New York Jets if he wants to win a Super Bowl title
Cook is waiting until after the July 17 deadline before making a final decision
Dalvin Cook is unsurprisingly drawing interest from multiple NFL teams although it will still boil down to which team can give him big money.
One team that the critics feel would make sense is the Miami Dolphins, a team that they believe the 27-year-old running back would be interested in.
Unfortunately, the offer pitched by the Dolphins is reportedly too low according to a report from ESPN.
Furthermore, it is believed that the four-time Pro Bowler will wait until after the July 17 deadline to give him some leverage in contract negotiations.
At this point, NFL teams are expected to come to long-term agreements with franchise-tagged players.
Among the known tagged running backs include Saquon Barkley of the New York Giants and Josh Jacobs of the Las Vegas Raiders.
The Dolphins are not the only team interested in possibly ironing out a deal with Cook. Other ballclubs believed to be in the mix include the New England Patriots and New York Jets.
For the Pats, the possibility of adding Cook to fill in the void of James Robinson has reportedly intrigued the NFL team.
If they can work it out, the Florida native could pair up with Rhamondre Stevenson.
As for the Jets, Cook's agent, Zac Hiller, was placed in a spot when he was interviewed by football reporter Paul Esden Jr., asking the player-agent to comment on the status between his client and the aforementioned franchise.
Hiller hardly gave a definitive response, opting not to contradict or confirm Cook's interest.
Cook had already mentioned wanting to win a Super Bowl. That could happen if he teams up with Aaron Rodgers and other notable players on the Jets' lineup.
However, seeing this happen remains up in the air.
The Buffalo Bills are another team said to have the former Florida State Seminole on their radar.
Buffalo shuffled its running back rotation in the offseason after losing Devin Singletary to free agency.
James Cook, the younger brother of Dalvin Cook, is tipped to take over the lead role.
Hence, potentially landing Dalvin would make life easier for his brother James.
Moreover, James mentioned he would be open to playing alongside his brother if the Bills can work out something.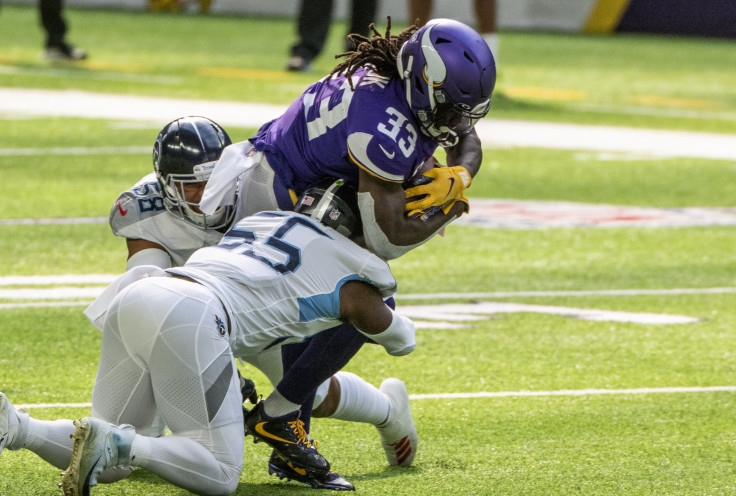 © Copyright IBTimes 2023. All rights reserved.