Nintendo Switch Sets Record For Highest August Dollar Sales In US Console History
KEY POINTS
The numbers set by the Nintendo Switch for August 2020 in terms of sale set a new record, breaking the previous record set by the Nintendo Wii in 2008
It has been a particularly lucrative year for the Switch in terms of sales, perhaps boosted by the coronavirus pandemic forcing most people indoors
"Madden NFL 21" also topped the August U.S. software sales chart, the 21st straight year that the franchise has done so for a release month
Market research company the NPD Group has revealed that the Nintendo Switch just recorded the highest August dollar sales for a hardware platform in U.S. history.
According to NPD analyst Mat Piscatella and reported by Video Games Chronicle, Switch dollar sales for August 2020 beat the previous record set in August 2008 by the Nintendo Wii.
The Switch has been enjoying strong sales for the calendar year so far. Between January and April in the U.S., the Nintendo Switch broke the all-time record for dollar sales. Switch unit sales were the highest for an individual platform in May since the Nintendo DS did so in May 2009.
NPD also said Switch set a new all-time record for hardware unit sales in a March month, and recorded the strongest first-quarter unit sales of any platform since the DS in 2010, according to their March report.
Perhaps due to the coronavirus pandemic forcing everyone indoors, video game sales have been increasing across the board, particularly of the digital disc-less variety. In the U.K., Switch hardware sales more than doubled in the first half of 2020 compared to the first six months of 2019.
The August U.S. software sales chart also saw a familiar franchise topping them thanks to the arrival of "Madden NFL 21." This is the 21st consecutive year that a game bearing the "Madden NFL" name has been the top seller in its release month. "Madden NFL" is the best-selling sports game franchise and the third best-selling franchise overall in U.S. history.
The sixth best-selling game for the month of August, "The Legend of Zelda: Breath of the Wild," has become the 10th best-selling game on Nintendo platforms in U.S. tracked history according to Piscatella.
Just last week, "Legend of Zelda" series producer Eiji Aonuma told fans that they will need to "wait a bit longer" for Nintendo to provide new updates on "The Legend of Zelda: Breath of the Wild 2." Instead, Nintendo announced a prequel game set 100 years before that title in "Hyrule Warriors: Age of Calamity."
Two publications recently claimed that Nintendo is planning to launch a "Nintendo Switch Pro" by early 2021 but the company itself has not addressed it.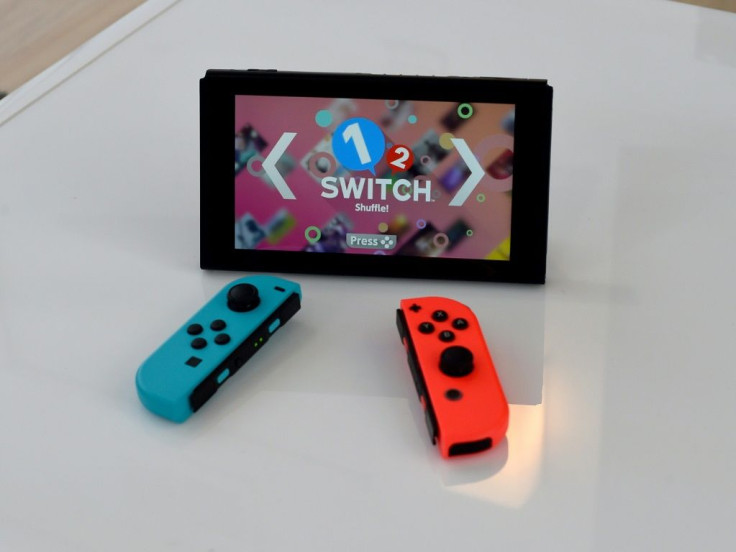 © Copyright IBTimes 2023. All rights reserved.