NLCS Game 6 Preview: Carpenter,Cardinals Shoot for Consecutive NL Pennants Against Vogelsong, Giants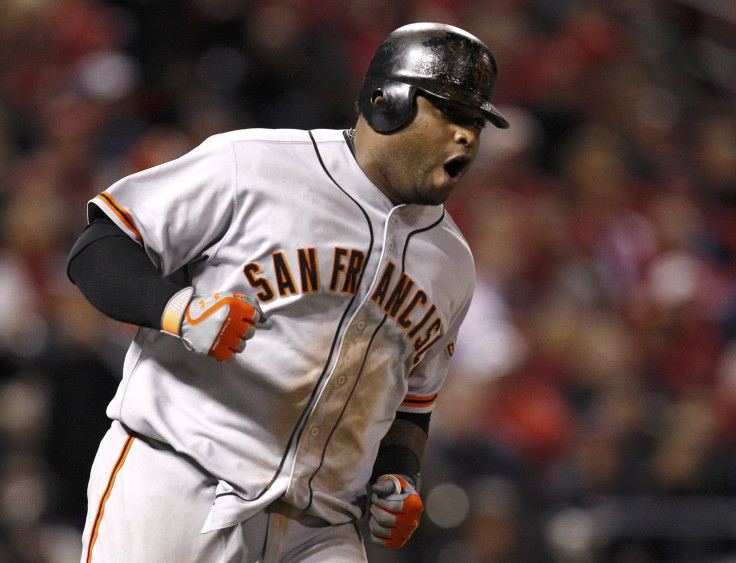 Shifting the series back home after a masterful performance by starter Barry Zito, the San Francisco Giants look to stave off elimination once more in Game 6 of the National League Championship series against the St. Louis Cardinals Sunday night at AT&T Park.
St. Louis is still up 3-2 in the series after they were shutout 5-0 in Game 5 by Zito's seven scoreless innings and seven strikeouts. It was the only time during the postseason the defending world champs failed to score any runs.
The Giants did most of their scoring in the fourth inning, tagging starter Lance Lynn for four runs, including a two-run single by shortstop Brandon Crawford and a bunt RBI single by Zito. Third baseman Pablo Sandoval added a solo-home run in the eight to cap the scoring.
Game 6 pits two of the game's top right handed pitchers against each other in veteran Chris Carpenter for the Cardinals and San Francisco's Ryan Vogelsong.
St. Louis wasn't happy to go back West, and Vogelsong's performance in Game 2 must have been a major factor. He went seven innings, giving up four hits and one earned run on 106 pitches, and the Giants bullpen solidified Vogelsong's first win of the postseason.
Carpenter boasts far more experience in the postseasons with 17 starts and a 10-3 record since 2005. But his performance in Game 2, when Carpenter allowed five runs, two earned, in four innings, was only his fifth start in the calendar year.
Nerve surgery on his pitching arm earlier this season should have shelved him for the rest of the year, but Carpenter returned in September and now has a chance to send the Cardinals back to the World Series.
In the 2011 postseason, Carpenter was 4-0 in six starts for St. Louis' improbable World Series run, with a 3.25 ERA.
Even if San Francisco forces a Game 7 on Monday, the World Series will start Wednesday in the NL representative's home park against the Detroit Tigers.
The Cardinals are seeking their 19th trip to the Fall Classic, and San Francisco their fifth. A win Sunday would give the Cardinals their second consecutive NL pennant, a feat they haven't accomplished since 1968.
The first pitch will be at 7:37 p.m. EDT and the game will be broadcast by FOX.
Prediction: The Giants have most of the momentum and home-field advantage with what should be a raucous crowd for Game 6. Carpenter has proven himself in the biggest games before, but San Francisco will force the deciding Game 7 in a very tight game throughout.
Predicted Score: San Francisco 3, St. Louis 2
© Copyright IBTimes 2023. All rights reserved.