North Carolina Town Rejects Solar Farm Over Fears It Would 'Suck Up All The Energy From The Sun'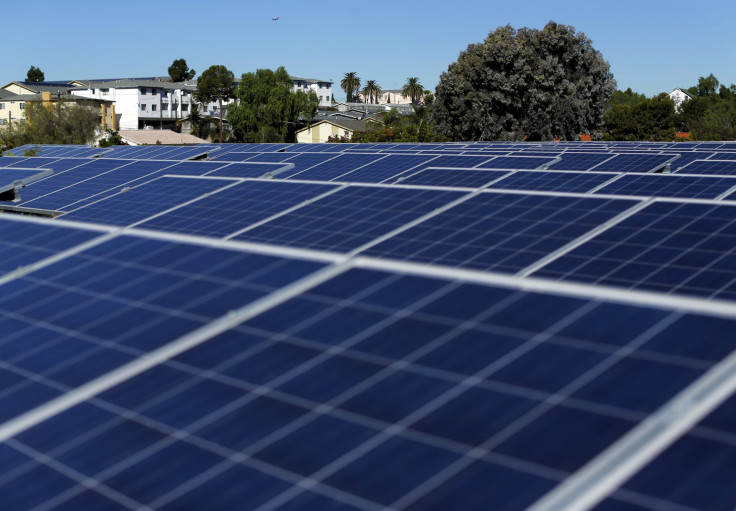 Residents of Woodland, North Carolina, are not too keen on solar power in their town despite their state currently ranking fourth in the nation in terms of installed solar capacity. According to a report by the Roanoke-Chowan News-Herald, the Woodland Town Council recently rejected a proposal for a solar farm after suspicious locals expressed fears that the panels would "suck up all the energy from the sun."
According to the newspaper, Jane Mann -- a retired science teacher from Northampton -- told the council that she was concerned that the solar panels would hinder photosynthesis, keeping plants -- which rely on the process -- from growing. She also argued over the adverse health impacts solar panels could have, reportedly stating that "no one could tell her that solar panels didn't cause cancer."
"I want to know what's going to happen," she said. "Until we can find if anything is going to damage this community, we shouldn't sign any paper."
The proposal being debated by the council was a rezoning application that would have allowed a solar farm to be built by the Strata Solar company. Woodland was reportedly a preferred choice for the solar farm as it has an electrical substation that the solar power generated by the panels could be directly hooked up to.
"The panels don't draw additional sunlight," Brent Niemann, a spokesman for Strata Solar, reportedly argued. "There are no toxic materials on site. This is a tried and true technology."
However, the council not only rejected the proposal, it also put a moratorium on future solar farms in the town.
Over the past few years, as the severity of climate change begins to sink in, countries across the globe, including the U.S., have sought to reduce the use of greenhouse-gas emitting fossil fuels. Given that the amount of solar energy intercepted by Earth is over 10,000 times our current global power consumption, solar power, which is non-polluting, provides a viable alternative.
According to a recent estimate, by then end of next year, the total installed solar photovoltaic capacity in the U.S. is likely to double from the current level to 41 gigawatts -- enough to power approximately 8.5 million average American homes.
© Copyright IBTimes 2023. All rights reserved.