Oakland mayoral adviser resigns over Occupy raid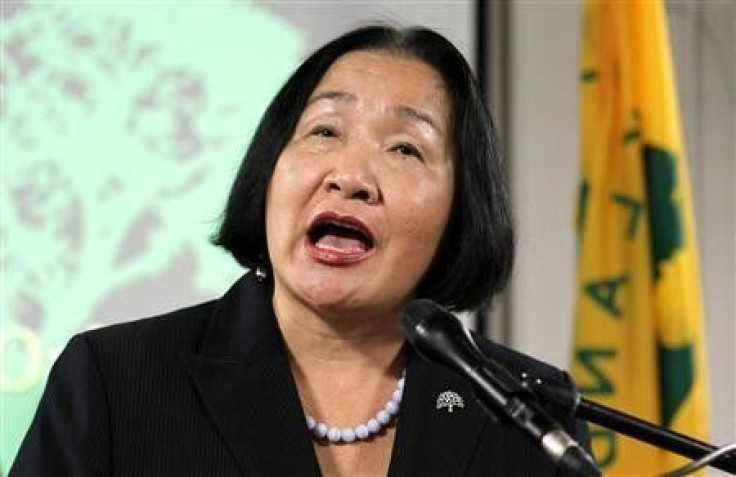 A top adviser to Oakland Mayor Jean Quan resigned on Monday over the city's handling of anti-Wall Street demonstrations, describing a morning raid to clear a downtown protest camp as a mistake that could trigger more volatility.
Civil rights attorney Dan Siegel told Reuters he resigned at 2 a.m., hours before the raid on the Occupy Oakland encampment, after insisting that police should protect, not dismantle, the camp.
I feel like the city has really made a mistake in the way in which it decided to deal with Occupy Oakland, Siegel told Reuters. The decision, he said, was putting city officials on the wrong side of the dispute.
I don't know if it will remain calm or if it will become very volatile, he added.
Recent unrest surrounding the Oakland encampment has helped rally supporters of Occupy Wall Street nationwide, a movement launched in New York in September to protest economic inequality and excesses of the financial system.
Protesters in Oakland have camped out for a month in the downtown Frank Ogawa plaza, and confrontations erupted three weeks ago after police first tried to clear the camp. Tensions have since remained heightened between protesters and city authorities.
A self-described grown-up 60s activist, according to his Twitter account, Siegel publicly announced his decision to resign on the social media site and said: Support Occupy Oakland, not the 1 percent and its government facilitators.
Quan briefly addressed Siegel's resignation during a Monday morning press conference following the raid, telling reporters He's moving on. I'm moving on.
Siegel said he was concerned the clearing of the camp, adjacent to City Hall, could ignite violence similar to that of October 25, when former Marine Scott Olsen, 24, was critically injured during confrontations between police and protesters. Olsen has since been released from the hospital.
I would hate to see tonight a repeat of what happened, Siegel said. Local government should not try to control this movement.
Occupy Oakland organizers have urged supporters to reconvene on Monday afternoon for a march and rally.
The Oakland operation was one of several in recent days aimed at clearing protesters out of encampments authorities say have become dangers to public health or sources of crime.
© Copyright Thomson Reuters 2023. All rights reserved.