Obama's Final Budget: $4.1T Proposal Seeks Money To Fight ISIS And Would Tax The Rich, Eliminate Sequestration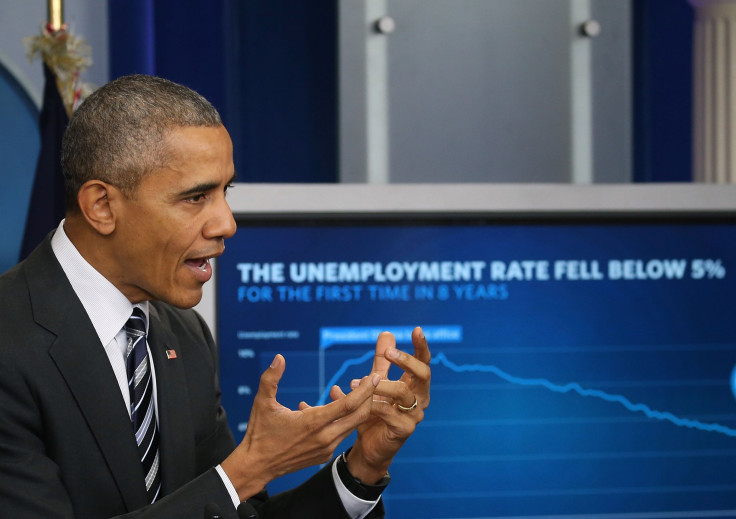 U.S. President Barack Obama unveiled the details of a $4.1 trillion spending plan for 2017 Tuesday in a budget that includes allocations for fighting the Islamic State group and raising taxes on wealthy Americans and banks to help poor people, according to Reuters.
The budget, if enacted, would begin Oct. 1 and would largely cover a year in which he will no longer be president. The plan is unlikely to make it past the Republican-held Congress, which maintains majorities in both the House and the Senate.
"The budget is a road map to a future that embodies America's values and aspirations: a future of opportunity and security for all of our families; a rising standard of living; and a sustainable, peaceful planet for our kids," Obama wrote in a message to Congress that accompanied the budget's arrival.
Before the budget was even shipped out to Republicans in Congress, however, the leaders of the GOP had promised to kill the funding bill no matter what. That's not completely surprising in an election year, especially since the two parties have been sharply divided during the presidential nominating season with regard to their vision for the future of the country.
Both parties are engaged in what amounts to political posturing: Obama wants voters and the American people to know where he stands on a range of issues by unveiling a budget that includes some of the priorities he stakes out. In contrast, Republicans want the American electorate to know that their base issues are a sharp break from the Democrats from whom they hope to win the White House.
All in all, the Obama budget would increase taxes by $2.6 trillion over the next 10 years, according to CNBC — almost twice the amount of new taxes Obama asked for in last year's budget.
© Copyright IBTimes 2023. All rights reserved.