Oculus Quest 2 VR Device Doesn't Support Oculus Go Games, John Carmack Confirms
KEY POINTS
The newly released Oculus Quest 2 VR device doesn't support games for the discontinued Oculus Go
Oculus' consulting CTO John Carmack said he pushed for it but lost the "internal debate"
Although Quest 2 has more degrees of movement, it does not have backward compatibility
The Oculus Quest 2 has been released, but the new VR device apparently lacks support for titles of the now-discontinued Oculus Go.
Priced at $299, the powerful hardware and improved virtual reality experience are key selling points for the Oculus Quest 2. However, the library of apps and games that the Oculus Go could previously access is now inaccessible with the new device, Oculus' consulting CTO John Carmack confirmed on Twitter.
When asked on Twitter why the drop-down menu that lets players access the Go library could not be found, Carmack replied that the support for the Go library on the Oculus Quest 2 has been removed.
He added that he had tried to push for backward compatibility but "totally lost the internal debate" over it.
The Oculus Go was discontinued in June. However, Carmack said on Twitter last year that Oculus planned to bring Go emulation to the Quest so that users can play games originally released on the Go onto its then-flagship virtual reality headset.
The reason for the discontinuation of the Oculus Go is that it only had three degrees of movement compared to the much wider six degrees of freedom of movement that the Oculus Quest 2 offers. The company has chosen to focus on the Oculus Quest 2 and the more expensive Oculus Rift as a result.
Although the Oculus Quest 2 still offers a number of games, the only way to access any Go app or previously owned game is through the older, discontinued devices.
Beginning this month, people who will be purchasing future Oculus VR headsets need to have a Facebook account to log in. Facebook purchased Oculus back in 2004 but only implemented this policy recently to "make it easier to find, connect, and play with friends in VR."
But with that push for connection and with backward compatibility becoming something that next-gen consoles Xbox Series X and PlayStation 5 have prioritized, it comes as a surprise for some that Oculus would not provide the same for their own virtual reality devices.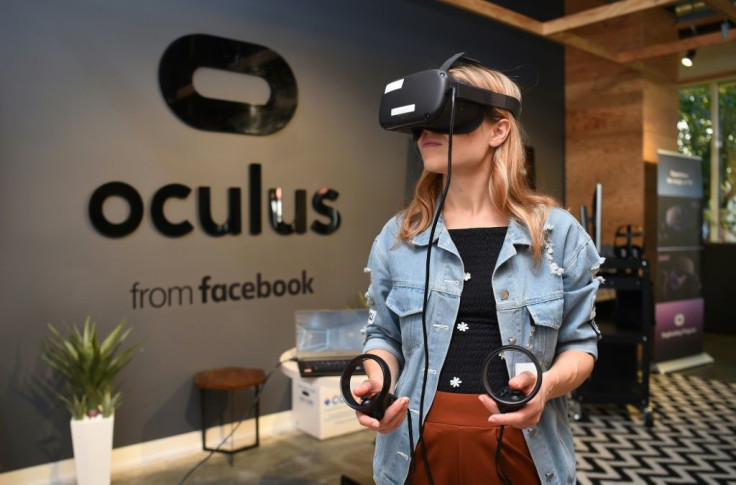 © Copyright IBTimes 2022. All rights reserved.
FOLLOW MORE IBT NEWS ON THE BELOW CHANNELS