Oktoberfest 2011: Hottest Photos from the Munich Festival
Oktoberfest 2011 ends in six days, with the final keg being tapped on Monday, Oct. 3. The last of the three festival weekends is sure to be a blow-out, and plenty of mass will be consumed. Mass are the one-liter large glass mugs that contain the traditional Oktoberfest brew, which is one-to-two percent stronger than average beer and contains more sugar.
There will also be plenty of bierleichen wandering around the fair ground. The Bavarian slang word for drunk person literally translates to beer corpse.
Traditional costumes are no joke, and just about all of the locals will be in Bavarian dress. Women typically wear a dress called a dirndl, which usually has an apron and corseting front. Men wear lederhosen -- German for leather pants -- with knee-high socks, suspenders and a traditional shirt, often checkered blue and white, the colors of Bavaria.
The first Oktoberfest was held in 1810, in honor of the Bavarian Crown Prince Ludwig's marriage to Princess Therese von Sachsen-Hildburghausen. In the 201 years since, Oktoberfest has grown into the largest carnival in the world, and an estimated seven million people will partake this year.
Despite it's age, 2011 is actually the 178th Oktoberfest. The event was cancelled during both World Wars.
During the fest, revelers consume upwards of 7 million liters of beer, all of it made by Munich's famous local breweries, as well as more than 100,000 sausages, gingerbread cookies, roast chickens and all sorts of other delicious German cuisines.
The 14 beer tents, each of which seats up to 10,000 people, take up about a third of the whole event. The rest is like a giant carnival, and there are shooting galleries and dart games, snack stands, and a bunch of crazy rides, including haunted houses and three or four roller coasters.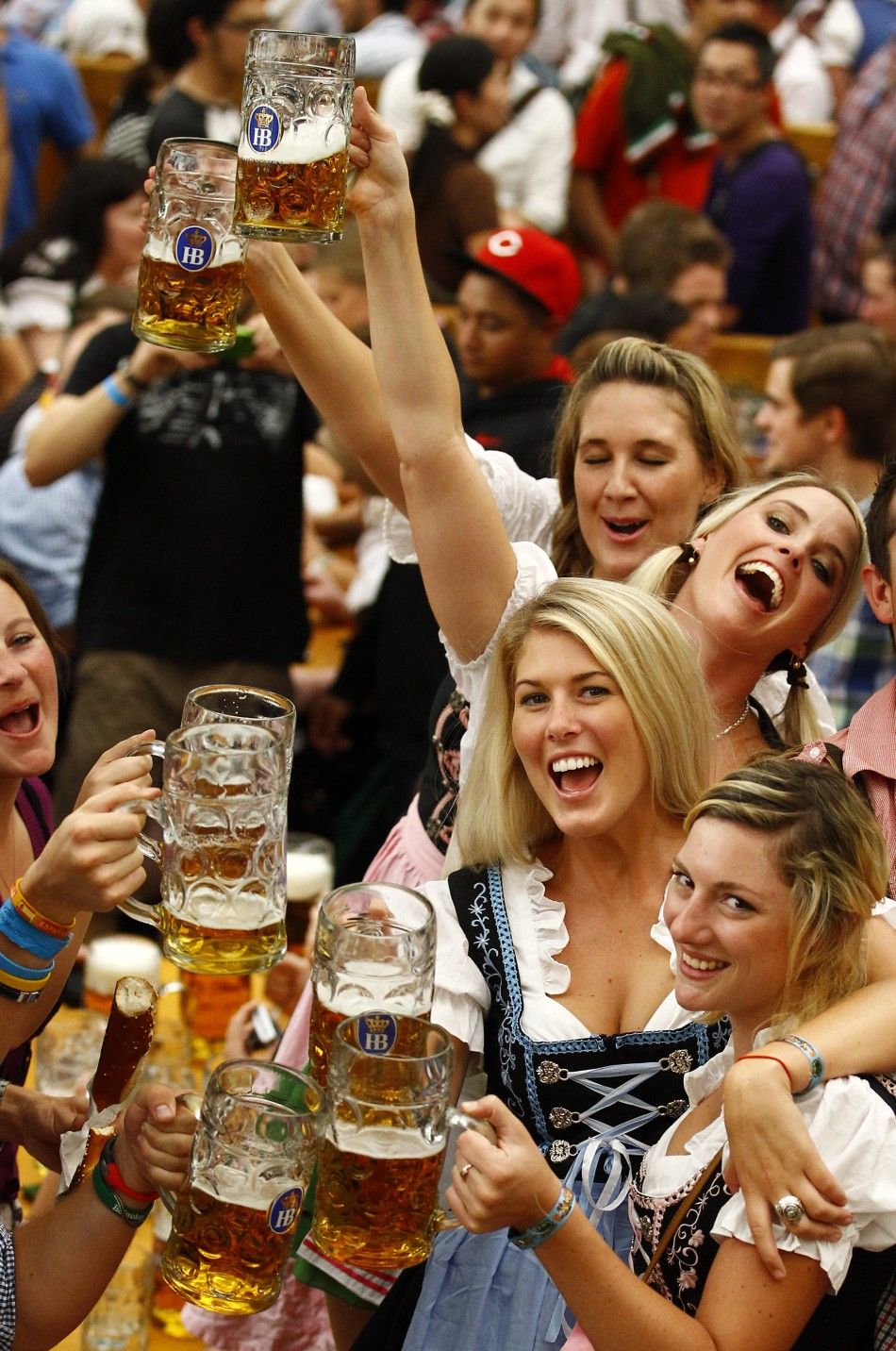 © Copyright IBTimes 2023. All rights reserved.