Penn State Scandal: Another Sex Abuse Victim Claims Officials Refused Investigation 10 Years Ago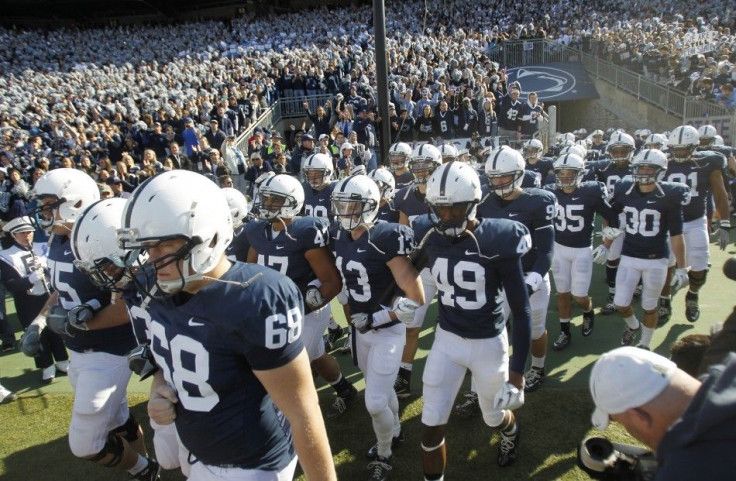 Another instance of sexual abuse, unrelated to the Jerry Sandusky incident, may have been somewhat unsuccessfully covered up by Penn State officials, according to an allegation.
Paul McLaughlin, of Phoeniz, Az., who was then 11 years old, was reportedly sexually abused by a Penn State education professor and two other men. Following the alleged abuse, which took place over four years and across four states until 1981, the victim tried to alert the administration, between 2001 and 2002. However, officials refused to act, the National Center for Victims of Crime (NCVC) said.
The NCVC statement added that McLaughlin could not seek justice in the Pennsylvania criminal or civil justice systems by the time he reported the incident because the statute of limitations had expired.
Although I had clear evidence of abuse by this professor, the university refused to act, said McLaughlin, who campaigns for better laws and policies to protect abuse victims, At the time I was abused, there were no policies or safeguards in place at the university to prevent this kind of crime.
According to McLaughlin, the arrest of Penn State coach Jerry Sandusky for the same kind of abuse suggests that little has changed.
At Penn State and other institutions, witnesses can just ignore abusers, leaving them free to abuse children again and again, he said.
For too long, institutions have sought to protect their reputations by ignoring allegations of abuse, said Mai Fernandez, Executive Director of the NCVC.
Instead of explaining away or covering up these allegations, institutions can actually protect themselves and the people who depend on them by rooting out abusers and adopting policies to prevent abuse, she added.
Institutions must act to protect themselves from harboring predators and to hold abusers accountable. Above all, they must launch a massive culture change that openly condemns abuse, requires reporting, and fosters responsibility, said the NCVC statement.
The chairperson of the Pennsylvania General Assembly Judiciary Committee is reportedly holding up a bill that could allow child sex abuse victims to take their molesters to court, no matter how long ago they were abused.
In 2007, a similar legislation was passed in Delaware that later resulted in civil suits that exposed many previously unreported offenders.
States can allow victims to pursue justice and prevent future crimes by eliminating the statute of limitations on child sexual abuse, the NCVC statement added.
© Copyright IBTimes 2023. All rights reserved.