Police Release Bodycam Footage Showing Deputies Fatally Shooting 19-Year-Old Man Armed With Toy Rifle
KEY POINTS
Cops responded to a domestic violence call
The suspect emerged from the house brandishing a weapon
The weapon looked like a type of rifle at a glance
It was later found that it was a realistic-looking airsoft rifle
The Los Angeles Police Department (LAPD) has released bodycam footage that shows the fatal shooting of a 19-year-old man who reportedly brandished a toy rifle.
The incident took place on 102nd and Grand streets in the Vermont Vista neighborhood in South Los Angeles on Sept. 17. Deputies were responding to a domestic violence call when the suspect emerged from inside the house wielding a weapon, which at a glance appeared to be a type of rifle. However, it was later determined that the man was holding a realistic-looking airsoft rifle, ABC 7 reported.
The suspected gunman was identified as Luis Herrera, who earlier called deputies and claimed his father was drunk and beating his mother, according to ABC News.
Based on dramatic body camera footage released by police Sunday, a commotion ensued between Luis and the deputies after the latter arrived at the residence. The moment cops walked up to the front porch, Luis emerged holding the "rifle," sending the officers scrambling to the corner of the house and hiding behind trash cans for cover.
Police gave Luis verbal instructions to drop his weapon, but he refused to comply. "Hey! Hey! Hey! Put that down!" an officer could be heard saying in the video.
Adamant, Luis shouldered the toy rifle and pointed it squarely at the deputies, at which point officers fired shots. Luis then fell to the ground, holding the gun as he was being handcuffed. Paramedics reportedly declared him dead at the site.
Seeing his son being shot in the house's surveillance cameras, Luis' mother rushed out of the backyard and yelled, "My son!"
The deceased's father, Vicente Herrera, told the Los Angeles Times that the dispute began when his son struck one of his dogs. He said he was shocked to see his son come out holding the rifle upon seeing the deputies and pleaded with them not to shoot his son.
"I shouted, 'That's a fake gun, it's a fake gun, don't shoot him,"' Vicente told the outlet. "But they shot him six times. They never told him, 'Put the weapon down' or nothing."
Airsoft rifles fire plastic projectiles and are non-lethal.
Luis Navarrete, the officer who allegedly shot the 19-year-old man, has been placed on administrative leave as authorities await the outcome of the probe, according to ABC News.
The investigation, once done, is expected to be reviewed by the police department's police chief, Michael Moore, alongside the city's Board of Police Commissioners and the Office of the Inspector General to assess whether using deadly force against the suspect aligns with the policies and procedures of the LAPD.
Meanwhile, Capt. Kelly Muniz, a spokesperson for the LAPD, disclosed in a video statement that came with the bodycam footage that the investigation can likely take up to a year.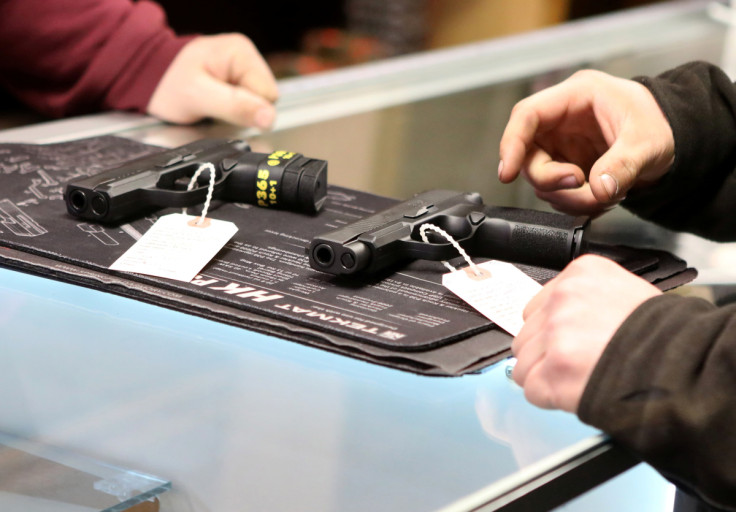 © Copyright IBTimes 2023. All rights reserved.