Chris Christie's Control Of New Jersey Could Help Conceal Donald Trump's Record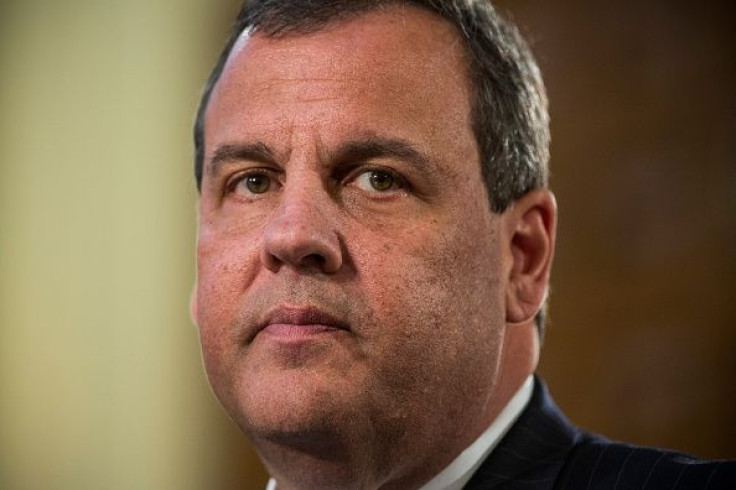 There is little concrete evidence New Jersey Gov. Chris Christie's endorsement of Republican front-runner Donald Trump will help Trump significantly among rank-and-file voters: Christie's team spent millions on his presidential run and received only a few thousand votes, and polls show he is wildly unpopular in his home state. But Christie's continued control of New Jersey's government can offer Trump a different — and more shadowy — form of help in a state where Trump's dealings could prove politically problematic for him in the 2016 campaign.
Over the course of three decades in business, Trump made New Jersey a prime stage for his corporate empire — likely leaving a paper trail documenting controversial bankruptcies, development plans and government negotiations. With Christie controlling the state agencies that interacted with Trump, he and his aides would be in a prime position to help illuminate those details — or at least lead journalists and opposition researchers to them. Now that he is backing Trump, though, Christie could do precisely the opposite.
The size of Trump's operations in New Jersey is hard to overstate: As the Record of Bergen County reported last summer, "What began in the 1980s with a few casinos in Atlantic City soon became a grand tour in which Trump registered 41 businesses in the state, submitted plans for a massive golf community in southern Bergen County and a mega-mall in Paramus, came up with four different ideas for Trump amusement parks, hosted Mike Tyson boxing matches and concerts by Bob Dylan and Michael Jackson, ferried passengers to his casinos on his own airline and developed three golf courses."
Along the way, the newspaper notes, there was "wreckage: plans that went nowhere, casinos that faltered, deals that fell through and developments that were rejected by state officials."
Some of that wreckage has recently been picked over: The Washington Post reported on Trump's penchant for accruing huge debt, and Newsweek reported on his role in beleaguered Atlantic City as "a businessman savvy enough to build a temporary empire but one whose bankruptcies and eventual exit caused considerable pain for many people."
Christie and his team are familiar with Trump: His aides met with the mogul about the time Trump considered a bid for governor in New York in 2014, a recent book by WNYC reporter Matt Katz said. Trump delivered money to the New Jersey governor's mansion fund before getting permits for a private cemetery, the Huffington Post reported in 2014. The ties are also personal: As U.S. attorney, Christie prosecuted a Democratic financier whose son later married Trump's daughter.
Had Christie endorsed one of Trump's opponents, he and his team could have used their institutional political knowledge — as well as their unique access to the state government agencies Trump dealt with — to help that candidate spotlight Trump's record. Instead, Christie and his team are positioned potentially to make Trump's record harder to surface.
During his two terms as governor, Christie has not shied away from using his power to restrict the release of potentially politically damaging information, mounting high-profile and expensive fights against basic open records requests for state documents. In a 2014 report about one lawsuit over government information, the Record wrote the Christie "administration is now waging more than 20 simultaneous legal battles to keep other government documents out of public view" — a number that "may be the biggest public-records bottleneck since the state's Open Public Records Act became law in 2002."
In 2015, Christie's office helped coordinate denials of open records requests across state agencies for any emails he sent staff from personal email accounts. Those episodes followed his tenure as the state's chief federal prosecutor where, the New York Times reported, he hired a staff who later stalled public records requests filed by his Democratic opponent's campaign during his bid for governor.
© Copyright IBTimes 2022. All rights reserved.
FOLLOW MORE IBT NEWS ON THE BELOW CHANNELS