Chris Christie Had Two Private Email Accounts; NJ Governor Blocks Release Of Any Messages He May Have Sent To Government Officials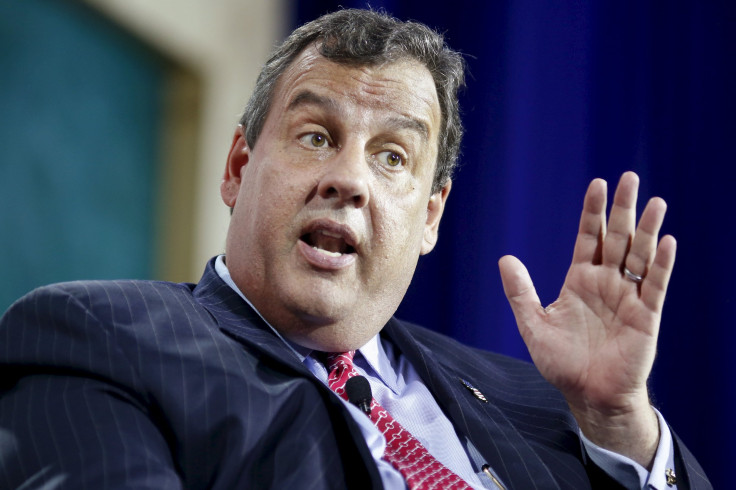 On the campaign trail, Chris Christie has criticized Hillary Clinton for using a private email address while secretary of state, accusing her of trying to inappropriately hide information from the public. "Hillary Clinton doesn't want us to know what she's doing -- she believes we don't have a right to know," the GOP presidential hopeful said in August.
"When I'm president of the United States, you'll have a right to know what your president is doing, and we have the obligation to be held accountable for what we're doing," he declared. Yet, back in New Jersey, the Republican governor's administration is asserting executive privilege to block the release of any emails he may have sent to state officials from two private email accounts.
Christie aides won't confirm that the governor used private email to conduct state business. But there is evidence that he did: As WNYC reported, the legislative committee investigating the August 2013 "Bridgegate" lane closure scandal uncovered an email that Christie sent to a government official from a private Yahoo account. A week before that disclosure, Christie told a New Hampshire audience: "I had a private email account, but I didn't do my business on a private email account."
In August and September, International Business Times filed open-records requests for emails between state agencies and both a Yahoo address (christopherchristie1@yahoo.com) and an AOL account (hen84@aol.com) -- the latter of which was listed as Christie's address on a website for alumni of the New Jersey U.S. Attorney's office. The agencies indicated they knew both email addresses belonged to the governor, and blocked the release of any emails from the addresses by citing executive privilege.
State records later obtained by IBT show that the agencies and independent records officers coordinated with both the governor's office and the New Jersey attorney general's office -- which is controlled by Christie -- on the letters denying the requests.
IBT subsequently requested that the agencies disclose the total number of emails sent from Christie's private email addresses to government officials. That request for so-called metadata was rejected in a letter from Christie appointee Attorney General John Hoffman, who asserted that the "request seeks information, not records" and therefore does not meet the standard of an open-records request under state law. (In 2014, a New Jersey Division of Law judge ruled that metadata logs are, indeed, public records under OPRA.)
The exact email addresses belonging to Christie have not been previously reported.
An email sent by IBT to the Yahoo address requesting comment from Gov. Christie returned an error message. A similar email sent to the AOL address appeared to go through and produced receipts showing it had been read. No response was received. A spokesperson for Christie's office did not respond to questions from IBT.
Christie said in March that "there is no law in New Jersey that requires you to do state business on a state email account." However, his office has required since last year that officials use government email addresses for state business, Christie said.
© Copyright IBTimes 2023. All rights reserved.