Cigna-Anthem Deal: Controversy Over Gov. Malloy's Insurance Commissioner Creates Role Reversal For Republicans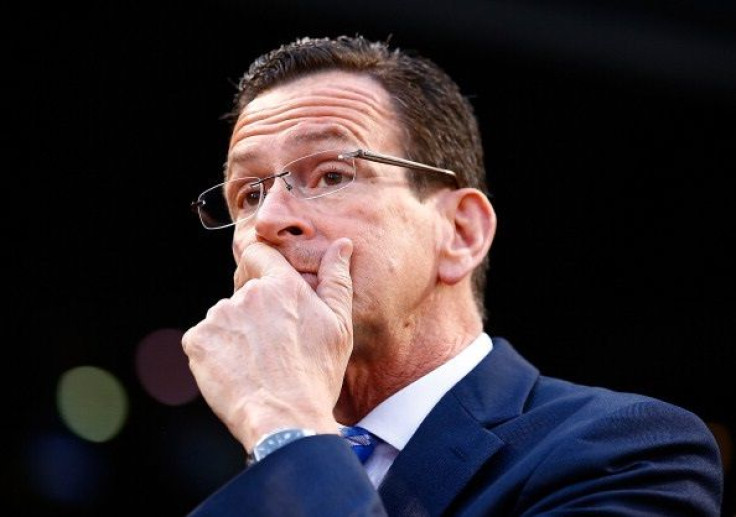 As Connecticut ethics officials investigate conflict-of-interest allegations against Democratic Gov. Dan Malloy's administration, the issues surrounding antitrust policy and the state's review of healthcare mega mergers have sparked a political firestorm in the state — and created a rhetorical role reversal for Republicans. Though their party has traditionally opposed government intervention and championed pro-business themes, Connecticut GOP leaders are now arguing that the Democratic governor's hands-off approach to the mergers shows that he is too close to corporations and not defending consumers.
The shift reflects a similar dynamic playing out on the 2016 presidential campaign trail. In an effort to peel off voters angry about rising inequality, Republican real estate mogul Donald Trump has focused on issues like trade policy to portray himself as an economic populist, while deriding Democrat Hillary Clinton as a tool of the financial industry.
"Globalization has made the financial elite who donate to politicians very, very wealthy," Trump said in a speech Tuesday, only days after he slammed Clinton for "giving speeches to Wall Street banks and other special interests."
In Connecticut, the same strategy is suddenly being implemented by a state GOP that has been locked out of power for years. The party is in the minority in both houses of the General Assembly, has no Members of Congress from Connecticut, and has controlled no statewide office since Malloy in 2011 became the first Democratic governor in two decades.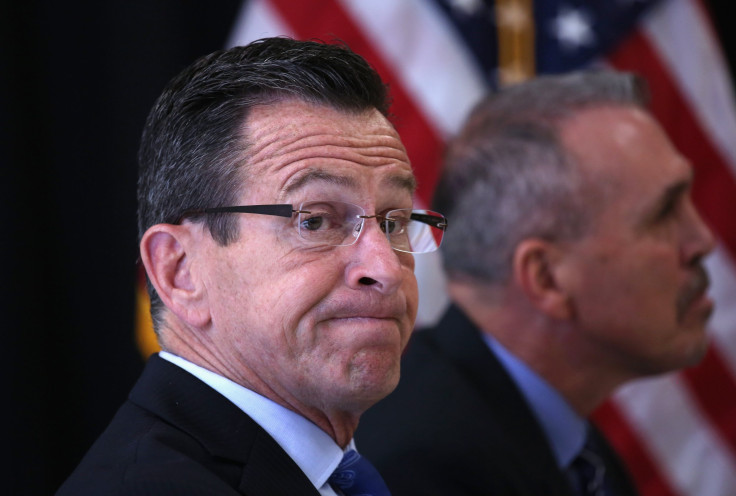 Relegated to outsider status, the GOP is now demanding that the governor force Insurance Commissioner Katharine Wade — a former Cigna lobbyist — to recuse herself from the state's review of Cigna's proposed merger with Anthem. The demands have been cast in decidedly populist terms.
Earlier this month, Republican state Sen. Kevin Kelly might have been confused for a liberal firebrand when he said that Malloy's refusal to follow those demands raises the question: "Whose interest is the administration protecting through Commissioner Wade? Are we protecting the corporate interests and basically those of the 1 percent, or are we protecting everyday middle-class Connecticut citizens who are consumers of insurance products?"
In a more recent salvo, Republican Senate Minority Leader Len Fasano released a letter Tuesday to Malloy demanding to know why the governor had recently used an executive order to block hospital mergers but had refused to intervene to block the proposed health insurance merger between Anthem and Cigna.
Both the hospital and health insurance mergers, Fasano told International Business Times, "have the same ingredients that one would be concerned over: large monopolies, rates going up, consumers not being protected."
The two types of mergers involve different processes and issues, and Malloy's February move to block a merger involving Yale New Haven Health System was supported by traditional Democratic allies, including labor unions and community groups. With hospitals in the state reporting revenue growth, the governor declared at the time that "We need balance. Fewer healthcare systems mean fewer choices for consumers, and that can dramatically affect both the quality of care and costs."
Malloy has not made such an argument when it comes to his administration's review of the Cigna-Anthem merger or a separate proposed merger between Aetna and Humana — and he has not forced Wade to recuse herself, despite her ties to Cigna. That has created an opening for his GOP opponents and also split his own party.
In an op-ed that recently ran in major Connecticut newspapers, state Sen. Fasano sounded more like Bernie Sanders than a traditional Republican leader when he castigated the Democrat's administration as a servant of big business.
Citing the Malloy administration's offer to help Cigna if it pursued a merger, he declared that in Connecticut, "The environment appears to benefit the corporations more than the consumers, instead of valuing the concerns of all parties equally." The op-ed also raised questions about Malloy's appointment of Wade at a time "that large insurance companies, including Cigna and related lobbyists, have recently poured campaign donations into Gov. Malloy-linked groups."
Fasano, Kelly and another Republican state senator also issued a press release saying "Commissioner Wade's refusal to step away from the merger or be transparent about the process raises serious questions about the intentions of the administration. Is the administration putting the special interests of one above the interests of the working and middle class families that will be affected by the merger?"
In the Connecticut General Assembly, Democratic House Speaker Brendan Sharkey complicated matters for Malloy when he, too, echoed a call for recusal.
"At a minimum, the commissioner should recuse herself from further involvement in the Cigna-Anthem merger review," he said. "Whether a potential conflict crosses a legal ethical line should not be the only factor here. Perception of a conflict is also an important part of the equation; and most onlookers, including consumer and healthcare advocates, following this issue all have the same perception."
That sentiment was not shared by Democratic state Sen. Joe Crisco, who leads the chamber's insurance committee. "The state's independent ethics commission has already issued a decision in this matter, ruling that Commissioner Wade does not need to recuse herself," he said earlier this month. "I would expect Commissioner Wade to continue to hold herself to the highest ethical standards in all of her duties as state insurance commissioner." The Connecticut Citizen's Ethics Advisory Board has not issued a formal ruling in the case.
Stark as such role reversals are in Hartford, the shift has not been mirrored in Washington, D.C. There, outspoken opposition to the mega-mergers has come from Democrats. Last week, Connecticut Democratic Sen. Richard Blumenthal released a letter urging federal regulators to block the merger. Seven Democrats signed the letter — but no Republicans did.
© Copyright IBTimes 2022. All rights reserved.
FOLLOW MORE IBT NEWS ON THE BELOW CHANNELS