Cigna-Anthem Deal: Connecticut Officials Vote To Launch Ethics Review Of Gov. Dan Malloy's Insurance Regulator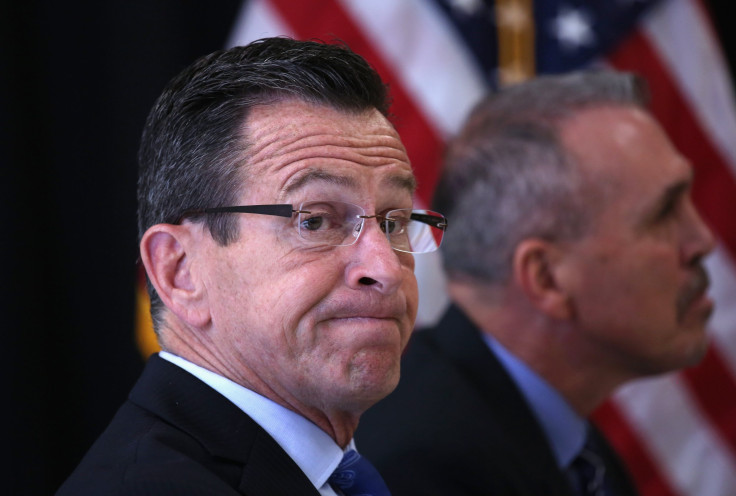 Connecticut officials on Thursday voted to launch a formal ethics inquiry into Democratic Gov. Dan Malloy's appointment last year of a former Cigna lobbyist to a position leading the state's antitrust review of Cigna's proposed merger. The vote follows an International Business Times investigation documenting the ties between Cigna and the insurance regulator, Katharine Wade, as well as large campaign donations from Cigna and Anthem to Malloy-linked political groups.
The controversy in Connecticut could have repercussions across the country because Wade's agency is currently leading states' review of Cigna's proposed multibillion-dollar merger with Anthem. Groups representing physicians and consumers say that if approved, the merger could raise premiums for 53 million people throughout America.
The vote to launch the ethics review came on the same day California regulators announced they will recommend that the Department of Justice block the merger. An earlier IBT review of lobbying records show that in 2015 alone, the two companies have spent more than $13.6 million lobbying the federal government and have hired 53 federal lobbyists — including some who have worked in the Justice Department's antitrust division.
The vote of the Citizen's Ethics Board in Connecticut came in response to a petition by Connecticut Common Cause asking for a ruling on whether Wade's ties to Cigna constitute an impermissible conflict of interest under state law. The vote to grant the petition means the ethics office will now evaluate that question and issue a ruling about Wade, whose husband works for Cigna, whose father-in-law is listed in court papers as representing the company, and whose mother and brother have also worked for the company.
Connecticut's ethics statute says public officials must recuse themselves from matters in which they, their spouse "or a business with which he is associated will derive a direct monetary gain or suffer a direct monetary loss." State employee guidelines also note that a "potential conflict of interest" exists when a public official is involved in a matter that could "affect his or her financial interest, or the financial interest of his or her spouse...or a business with which the official or employee is associated."
Wade's office said she had divested her Cigna stock holdings, and Wade has previously sent a letter to the state ethics office arguing that under Connecticut law, because her husband is not an officer of the company and the couple did not own 5 percent of the company, "Cigna Corporation is not a business with which I am associated."
However, according to disclosure forms obtained by IBT, Wade told the ethics office in both 2015 and 2016 that Cigna is a business with which she is associated and affiliated.
Previously, Wade has said, "I am following the Connecticut ethics statutes and I have taken the appropriate measures that allow me to carry out my duties as insurance commissioner."
Malloy's office has not called for Wade to recuse herself from the merger review, but said after Thursday's vote that the governor's administration will comply with ethics officials' ruling in the Wade case.
"We have always said, consistently, that if the ethics commission identified a problem, then we would undoubtedly follow its guidance," said Malloy's spokesperson Devon Puglia in a statement emailed to IBT. "So far, that has not been the case. However, as we've always said, should Ethics choose to reverse course or change direction from the guidance they have previously given the commissioner, then we would absolutely follow it."
© Copyright IBTimes 2023. All rights reserved.