Cigna-Anthem Deal: Democratic And Republican Lawmakers Demand Connecticut Gov. Dan Malloy's Regulator Be Removed From Controversial Merger Review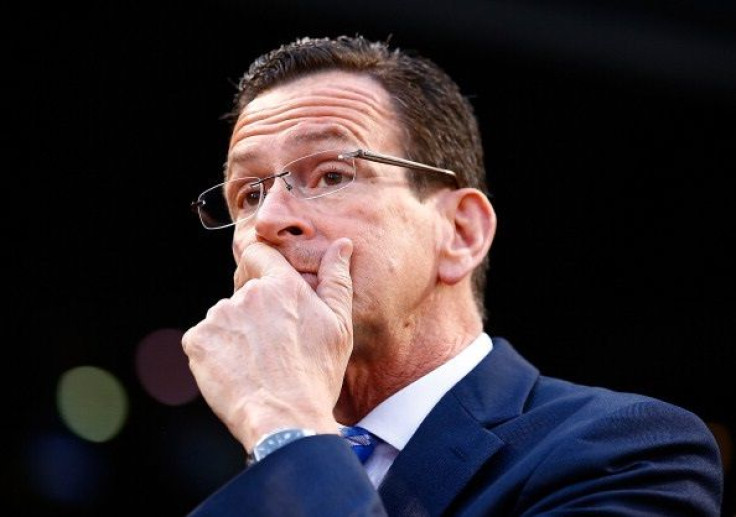 The regulatory review of the largest health insurance merger in U.S. history has now become a major political battle, pitting a national Democratic leader against his own party. On Friday, Connecticut Gov. Dan Malloy — a top Hillary Clinton surrogate who is the co-chair of the Democratic National Committee's platform panel — faced pressure from his state's Democratic House speaker to remove his appointed insurance commissioner from her role regulating Cigna's controversial mega merger.
Connecticut House Speaker Brendan Sharkey's call on Friday came after Clinton and former Health and Human Services Secretary Kathleen Sebelius raised concerns about the prospect of the merger harming the 53 million Americans who could be affected by the transaction. The deal is currently facing an antitrust review by state and federal regulators.
The political fight in Connecticut — which is leading states' regulatory review of the merger — follows an International Business Times investigation documenting Connecticut Insurance Commissioner Katharine Wade's personal and familial ties to Cigna, as well as an increase in campaign contributions to Malloy-linked political groups from donors affiliated with the merging companies. Wade, Cigna's longtime in-house lobbyist, was appointed to her state government position by Malloy in early 2015 — just as Cigna and Anthem were finalizing their merger proposal.
"At a minimum, the commissioner should recuse herself from further involvement in the Cigna-Anthem merger review," said Sharkey, according to the Connecticut Post. "Whether a potential conflict crosses a legal ethical line should not be the only factor here. Perception of a conflict is also an important part of the equation, and most onlookers, including consumer and health-care advocates following this issue all have the same perception."
Sharkey's statement followed a growing chorus of local and national groups demanding that Malloy remove Wade from the merger review. Two top Republicans in the state's Legislature — including the Senate minority leader — have made the same demand.
Malloy is resisting the calls for recusal. On Friday, he told the Hartford Courant: "Quite frankly we need a steady hand directing our approach to what is a very complicated issue."
For her part, Wade issued a statement defending her role, and refusing to recuse herself.
"I am following the Connecticut ethics statutes and I have taken the appropriate measures that allow me to carry out my duties as Insurance Commissioner," she said. "I am confident that nothing in my professional background or in my family's associations will adversely affect my ability to take action fairly, objectively and in the public interest. Consumer protection is first and foremost the mission of state insurance regulators and safeguarding the best interest of Connecticut consumers is a mission I take very seriously."
Malloy has not called for Wade to recuse herself, and at least one Democrat in the legislature said he does not support the demand for recusal.
"You have to make the call. Others can't do that for you," state Sen. David Zoni, a Democrat who is the vice chair of the state Senate's insurance committee, told the Hartford Courant. He also told the newspaper, however, that when it comes to regulating a merger of a company a public official is tied to, "I don't know that I would've done that." The relationship between Wade and Cigna "gives the perception of [a conflict of interest], whether it exists or not."
© Copyright IBTimes 2022. All rights reserved.
FOLLOW MORE IBT NEWS ON THE BELOW CHANNELS