White-Collar Crime: Obama Administration Memo Urging Prosecutions Doesn't Scare Firms That Defend Corporate Executives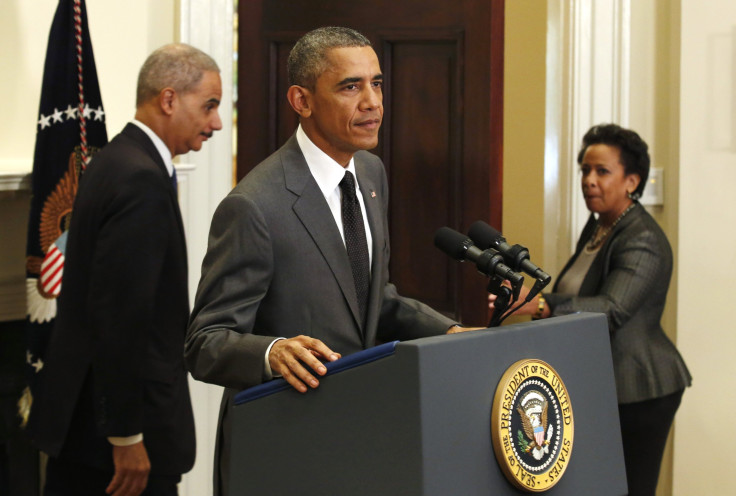 The Obama administration's memo instructing the Justice Department to focus on prosecuting individual corporate executives was billed as an effort to get tough on white-collar crime -- by an administration that has been criticized for significantly reducing such prosecutions. Yet after the release of the memo by Deputy Attorney General Sally Yates, two major law firms that defend those accused of white-collar crime don't seem concerned. Those firms aren't just any law practices, either -- they're connected to current and former officials from the very enforcement agencies that prosecute corporate crime.
Debevoise & Plimpton, for instance, is the former employer of SEC Chair Mary Jo White and boasts on its website that it employs prominent former Justice Department officials. In its advisory to clients, the firm says that because "corporations are far more likely to settle a DOJ proceeding than are individuals, there are serious doubts about whether the Yates Memorandum can, even if implemented as intended, achieve a greater number of convictions." The white-collar defense firm also says the directive could "deter DOJ from the pattern of coercing large-scale monetary settlements" from corporations -- such as those negotiated by the government with some major Wall Street banks. In other words, there may now be even fewer financial punishments meted out for corporate wrongdoing.
Then there is Covington & Burling, a firm that also employs former senior Justice Department officials. That includes the Obama administration's first attorney general, Eric Holder, as well as former Assistant Attorney General Lanny Breuer. (Both Holder and Breuer articulated what critics say was a "too big to jail" doctrine, where law enforcement decisions were shaped by officials' fears about the broader economic effects of prosecuting major companies.)
In its advisory about the Yates memo, Covington & Burling says the new policy may result in more financial penalties against executives, but not necessarily jail time.
"The major lasting impact of these policy changes may in fact be increased civil enforcement, as opposed to additional individual criminal guilty pleas," the firm wrote in its September white paper. Covington & Burling also pointed out that the "DOJ has not announced any additional resources -- agents, attorneys, etc. -- to implement the new guidance."
What's significant about such advisories is not just that they come from firms whose relationships give them intimate knowledge of law enforcement thinking, but also that such firms do not have a financial interest in downplaying the potential effects of the Yates memo. If anything, they have the reverse: an interest in telling clients that the memo could represent an imminent crackdown -- the kind that companies should prepare for by lawyering up.
The fact that the firms are counseling clients not to worry seems to show that the Yates memo may not be such a serious threat after all.
© Copyright IBTimes 2022. All rights reserved.
FOLLOW MORE IBT NEWS ON THE BELOW CHANNELS