Meghan Markle 'Brings Out The Worst' In 'Vulnerable' Prince Harry, Royal Biographer Claims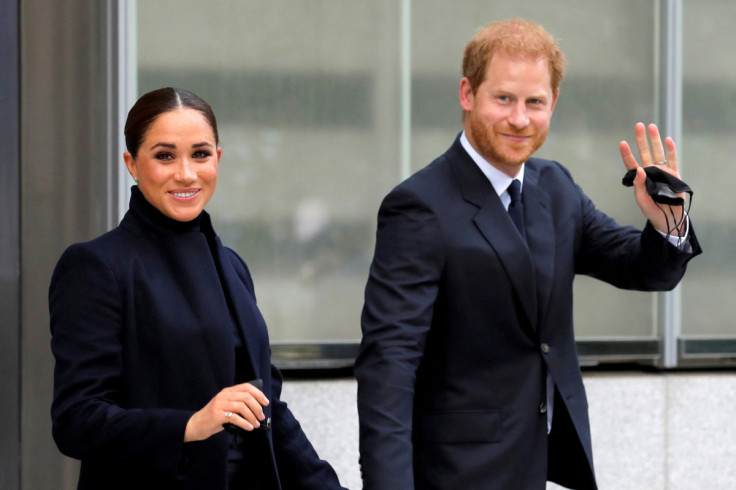 KEY POINTS
Biographer Angela Levin described Prince Harry as a "vulnerable" and "sensitive" person
The royal expert compared Harry's marriage with Meghan Markle to that of Prince William and Kate Middleton
Levin claimed she thinks Markle is "cutting off areas of togetherness" with Harry in her career plans
A biographer of Prince Harry thinks that while Meghan Markle is not to blame for her husband's actions in recent years, she has brought out "the worst" in the Duke of Sussex.
Angela Levin, a veteran journalist on royal affairs, made the suggestion during a discussion with GB News host Mark Dolan over Markle getting bashed and blamed for the couple's decision to step back from royal duties and move from the U.K. to California, as well as Prince Harry's decision to launch a series of incendiary accusations against the royal family in his bombshell book "Spare."
"This is of Harry's making, arguably. Why should Meghan carry the can?" Dolan asked.
"I don't think she does carry the can," Levin responded. "But he [Harry] is a very vulnerable person. He doesn't have the same genes as [Prince] William. He's very sensitive."
Clarifying her "genes" comment, the royal expert said of the two brothers, "William is more pragmatic. They're very different in the way they respond to things."
Levin, who reportedly accompanied Prince Harry "on his royal duties for a year and was granted privileged access to his home in Kensington Palace" to write her 2018 book "Harry: A Biography of a Prince," also compared Prince Harry and Markle's marriage to that of Prince William and his wife Kate Middleton.
"William's got someone who's very stable [and] who brings out the best in him. Unfortunately, I think that Meghan brings out the worst in him [Harry] and that he doesn't really know what he wants or who he is," the royal biographer claimed.
Levin said she is hopeful that things would get better for Prince Harry if he follows in his mother Princess Diana's footsteps and returns to Africa for a solo project. But she claimed it may not help if Markle goes with him.
"I think Africa might be good [for Harry]," the royal expert claimed. "But I don't know [if it would be] if she [Markle] goes there and then he's there with her all the time. I think he looks incredibly unhappy, and he doesn't really know how to help himself anymore."
Dolan also asked Levin whether she believes the Duke and Duchess of Sussex's marriage will last, following recent rumors that the couple may be experiencing marital woes.
"Well, I gave it two years, but it's gone on longer than that," Levin said. "But I think that if they do go separately [in their careers], it will be very difficult to pull it back. I think she's cutting off areas of togetherness on her plan."
International Business Times could not independently verify the claims.
Last month, Page Six reported that Prince Harry is planning to return to Africa solo for a Netflix documentary but that he has not yet been able to move forward with the project due to the ongoing Hollywood writers' strike.
The Duke and Duchess of Sussex, who have a multi-year, multimillion-dollar deal with Netflix, have not announced any plans for a new documentary, but a Netflix spokesperson confirmed to People that the streamer has several projects in the works with the couple's Archewell Productions.
Levin also previously claimed that she thinks Prince Harry and Markle's marriage is "very nearly finished" and that the former "Suits" star has been "cutting the chain one by one so it doesn't look too much in one go."
"I think she doesn't want to just send him the engagement and the wedding ring in an envelope like she did with her first husband," Levin speculated, referring to Markle's ex-husband Trevor Engelson. "I think she's doing it slowly, and she's making him now impossible to live with."
But Prince Harry and Markle appear unbothered by the split rumors. The Duke and Duchess of Sussex looked happy when they took their kids Archie, 4, and Lilibet, 2, to watch a Fourth of July parade in Montecito, California, earlier this month.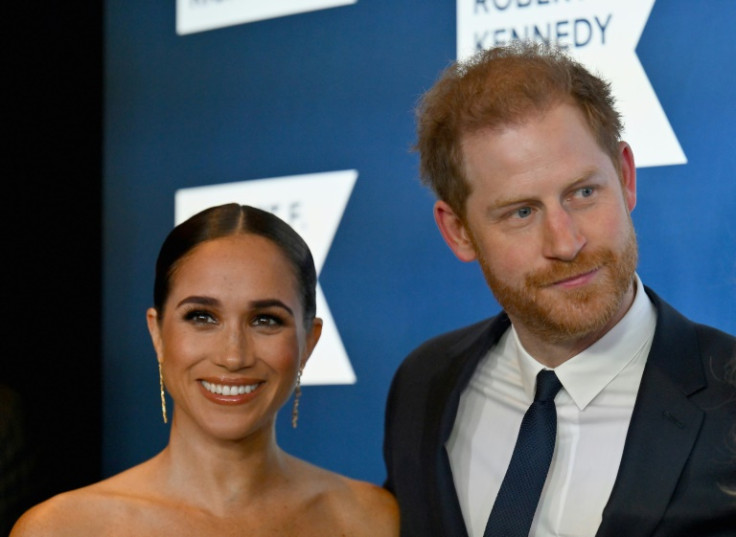 © Copyright IBTimes 2023. All rights reserved.