Royal Expert Claims Meghan Markle Allegedly 'Applied To Be A Judge On The Emmys'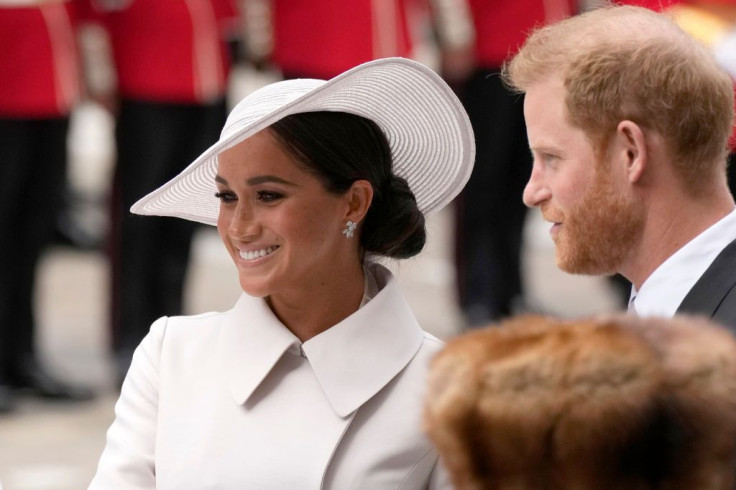 KEY POINTS
Angela Levin said it was "funny" that Meghan Markle allegedly applied to be a judge on the Emmys
The royal biographer speculated that Markle would only vote for her own documentary "Harry & Meghan"
Prince Harry and Markle's docuseries "Harry & Meghan" was not nominated at the 2023 Emmy Awards
Meghan Markle allegedly applied to be an Emmy voter, a biographer of Prince Harry has claimed.
After the Duke and Duchess of Sussex's hit Netflix docuseries "Harry & Meghan" failed to earn any nods at the 2023 Emmy Awards, Angela Levin, a veteran journalist on royal affairs, claimed that Markle allegedly tried to become one of the voters for the nominees and winners of the prestigious television awards. International Business Times could not independently verify the claim.
"The interesting thing is that Meghan applied to be a judge on the Emmys, which is really funny because the only [thing] she would vote for would be her own documentary," Levin claimed on GB News. "But she didn't get away with that, and they've really snubbed her because not one person on the board, and it's quite a large board, actually mentioned that."
The royal expert went on to claim, "It's gone nowhere. They have gotten a much secondary [nomination] with a Hollywood thing, which is some streaming non-fiction."
While it missed out on an Emmy nod, the Sussexes' docuseries was nominated for best-streaming nonfiction series at the 2023 Hollywood Critics Association (HCA) TV Awards.
Commenting on the nomination, Levin claimed that much of Prince Harry and Markle's six-part docuseries, which aired in December 2022, was allegedly fiction.
"Actually a lot of that documentary, 'Harry & Meghan,' was fiction," the royal biographer alleged. "They made it up, and they lied. It was absolutely shocking. I watched all six hours of it. It was very boring. They moaned and groaned, and they said things that were too hateful to imagine about the royal family."
Levin cited a "classic" scene from the docuseries, which featured Markle mimicking how she greeted Queen Elizabeth II with a low curtsy during their first meeting.
Levin claimed that it was "unthinkable" that Markle reenacted the dramatic curtsy, bowing her head and spreading her arms wide, and used a "squeaky" voice to say, "Hello, Your Majesty," while sitting on a couch next to Prince Harry in one episode of the docuseries.
"Harry looked absolutely shocked by it, but he didn't dare say anything, and I thought that really encapsulates how they are and how she controls him," the royal expert claimed.
According to the Emmys website, the Television Academy "has nearly 20,000 members, divided into 31 peer groups of specialized fields," including performers, producers, cinematographers, writers and more.
"The National Active members of each peer group vote on the nominees and winners for categories pertaining to their area of specialty," the website said.
Any professional in the television industry can apply for membership and voting, but those who want to qualify for a National Active membership must have "actively engaged in activities related to the production or distribution of television for national exhibition during the four immediately preceding years."
They must also either qualify for admission to one or more of the peer groups, have been nominated for a Primetime Emmy Award within the four years immediately preceding their application for membership, or "have achieved a significant body of work relevant to the peer group that warrants a waiver of the peer group requirements."
Despite being Netflix's second-most-watched documentary ever, "Harry & Meghan" failed to score any 2023 Emmy Awards nominations, which were announced Wednesday.
For the 75th Emmy Awards, those nominated for best documentary or nonfiction series are "100 Foot Wave," "Dear Mama: The Saga of Afeni and Tupac Shakur," "Secrets of the Elephants," "The 1619 Project" and "The U.S. and the Holocaust."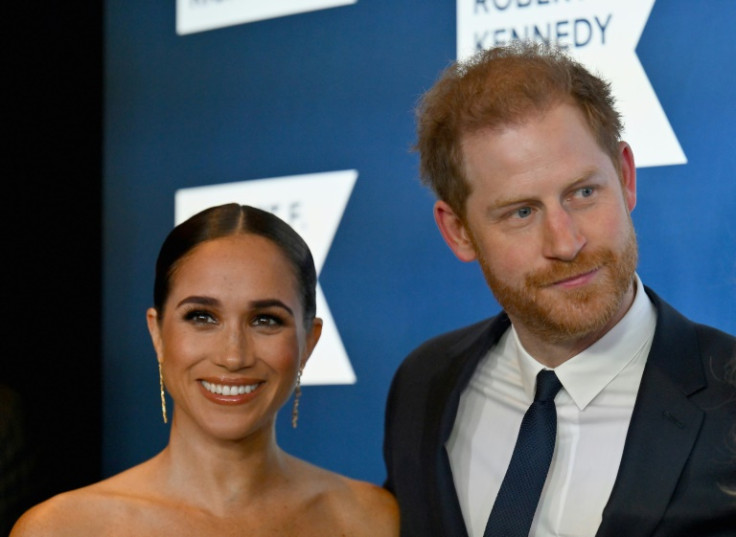 © Copyright IBTimes 2023. All rights reserved.