Putin Claims ISIS Receives Financing From 40 Countries At G-20 Summit Following Paris Attacks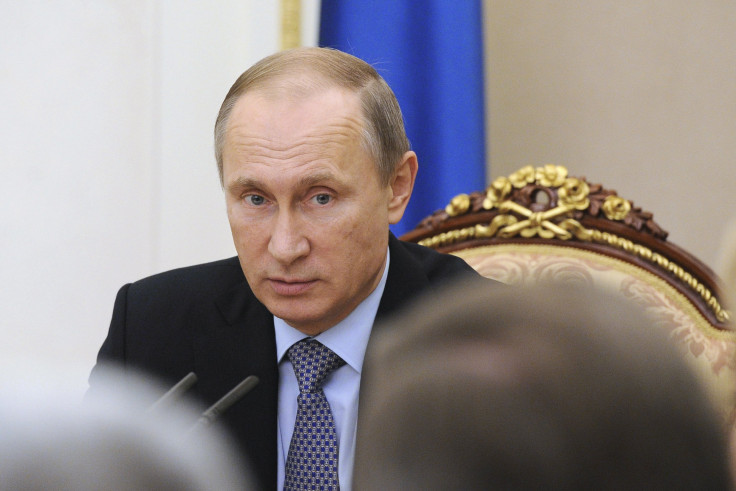 Russian President Vladimir Putin made claims Monday that the Islamic State group has received financial support from more than 40 countries, including some in attendance at the G-20 summit in Turkey. Putin told reporters that he shared evidence with other G-20 member states at the meeting, Russia Today reported.
"I provided examples based on our data on the financing of different Islamic State ... units by private individuals. This money, as we have established, comes from 40 countries and, there are some of the G-20 members among them," Putin told journalists.
It has been reported that there are donors in Kuwait, Qatar and Saudi Arabia that support ISIS, but Putin did not specify the countries he was referring to when speaking with reporters.
The leaders of the world's top economies gathered Sunday for the Group of 20 summit meeting in Antalya, Turkey. While at the two-day summit, the Russian leader warned the other member states about the perils of the illegal oil trade with the Islamic State group, also known as ISIS or ISIL.
"I have shown our colleagues photos taken from space and from aircraft which clearly demonstrate the scale of the illegal trade in oil and petroleum products," Putin said.
He has called for the international community to come together to fight ISIS, but some have raised concerns that Russia's motive is to bolster the regime of President Bashar Assad.
Putin also met privately with U.S. President Barack Obama Sunday to discuss a strategy for conflict resolution in Syria, according to a White House official.
"President Obama and President Putin agreed on the need for a Syrian-led and Syrian-owned political transition, which would be preceded by U.N.-mediated negotiations between the Syrian opposition and regime as well a ceasefire," the official said.
The two countries have announced their commitment to fighting ISIS, but have conflicting policies in Syria.
© Copyright IBTimes 2022. All rights reserved.
FOLLOW MORE IBT NEWS ON THE BELOW CHANNELS