Putin Fires Russia's 'General Armageddon' Following Wagner Mutiny, Intel Says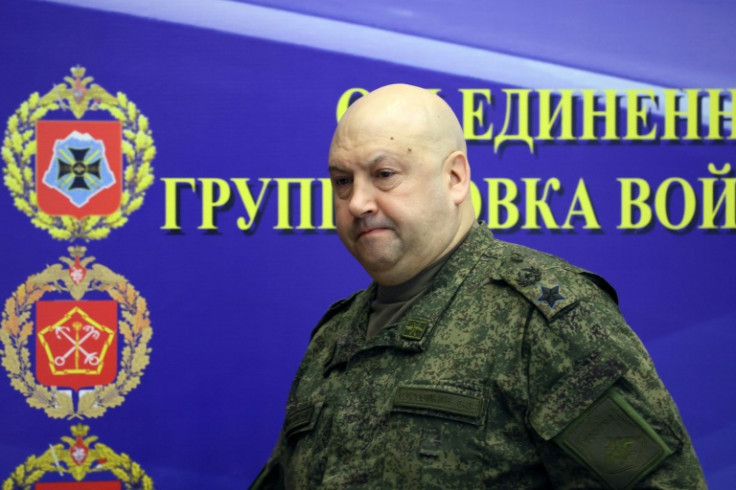 KEY POINTS
Ukraine's Andrii Yusov made the claims about Surovikin's firing
Yusov suggested the Russian general's fate is still unclear
A Russian defense committee official previously said Surovikin was "not reachable"
Russian President Vladimir Putin has allegedly fired Gen. Sergei Surovikin, the deputy commander of the country's military operations in Ukraine, following the Wagner group's failed rebellion last month, according to a Ukrainian official.
Ukraine's intelligence service spokesman Andrii Yusov made the claim while speaking in a television interview on Tuesday. He did not say when Surovikin, dubbed "General Armageddon," was "effectively removed from position." He also suggested that the Russian general's fate remains uncertain, as reported by Sky News.
Russia has not confirmed nor denied Yusov's claim. The International Business Times could not independently verify Surovikin's firing.
Yusov's remark comes after Andrei Kartapolov, chair of Russia's defense committee, said Surovikin was "not reachable." Media reports also suggested that Surovikin was being held in a notorious prison in Moscow.
"The detentions are about cleaning the ranks of those who are believed can't be trusted anymore," the Wall Street Journal reported last Thursday, citing anonymous sources familiar with the matter.
In addition to being imprisoned, the outlet's sources also claimed the general had undergone "repeated interrogations" and could be released after Putin "decides how to handle the fallout from the mutiny."
The newspaper's report came a day after Andrei Kartapolov, Head of the State Duma Committee on Defense, claimed Surovikin was "taking a rest."
"He is unavailable right now," Kartapolov added in a video shared on Telegram (via Google Translate).
It is important to note that Veronika Surovikina, the general's daughter, previously denied intelligence reports claiming her father was arrested. She also said her father was still "at the workplace."
Surovikin was considered to be an ally of Wagner group's founder Yevgeny Prigozhin who led an armed rebellion against Russia's Defense Ministry in late June before standing down in a deal with the Kremlin brokered by Belarusian President Aleksandr Lukashenko.
Surovikin was also revealed to be a secret VIP member of the Wagner group. He was listed along with at least 30 other Russian officials as VIP Wagner members.
Surovikin has not been seen publicly since the Wagner group's failed rebellion. The last time he was seen was in a video in which he held a machine gun and pleaded for Prigozhin to put an end to the insurrection.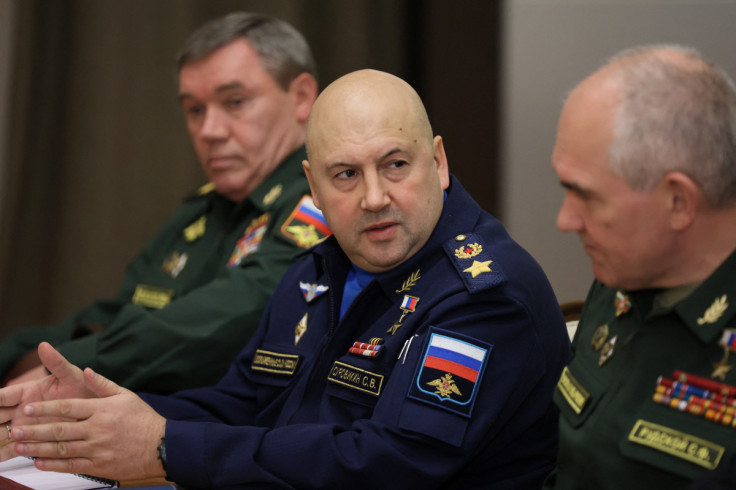 © Copyright IBTimes 2023. All rights reserved.