Samsung Galaxy Note 2 Features: Multi Window Update For T-Mobile Launches Tomorrow, Where To Download [VIDEO]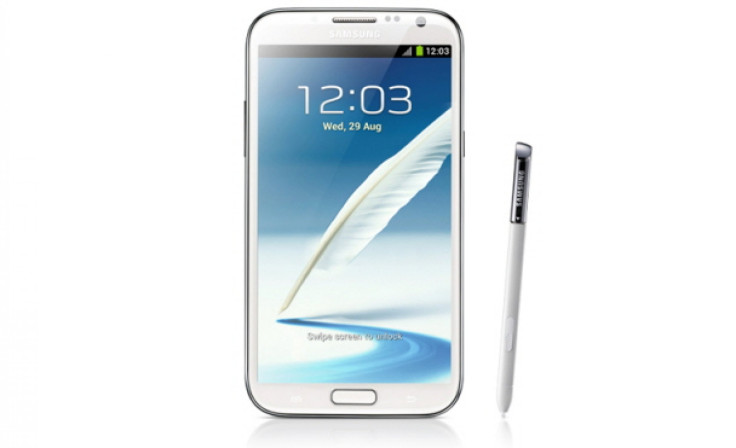 Samsung's Galaxy Note 2 for T-Mobile will be getting an update that brings the widely discussed multi-window feature to its mobile operating system. Beginning on Dec. 19, Note 2 users on T-Mobile's network will be able to open more than one application at a time in separate windows on the home screen.
In addition to this added multitasking feature, the update will bring a number of fixes and tweaks. For example, Gmail updates will make it easier for users to swipe through their messages, and improvements to Microsoft's Exchange app will fix bugs with calendar events. Specifically, users have reported that their calendar events were not showing up on the email client's mobile app.
Beginning on Wednesday, Galaxy Note 2 owners operating on T-Mobile's network will be able to update their devices via Samsung's Kies software or over-the-air (OTA). To check for over-the-air updates, simply press the Menu button from the Home screen. From there, navigate to Settings > About phone > Software Update. If the software has already been pushed to your phone, you will be prompted to download the update.
When downloading the update OTA, your device should notify you when the software is ready. A download link will be in this notification message, and after pressing it simply select the Install Now button. After this, your phone will automatically restart. T-Mobile's support page offers further instructions for manually installing KIES and checking for updates.
The 5.5-inch handset's operating system will remain as Android 4.1.1 Jelly Bean, but the baseband will be updated to version T889UVALK8. The baseband is a chipset in a mobile device that controls cellular hardware and communications with cell towers. Therefore, an update to the baseband is likely to improve reception in addition to bringing these app improvements.
The Galaxy Note 2's massive 5.5-inch display panel is sure to make good use of this multi-window feature. This multitasking capability combined with the S Pen's Air Play features, which allow users to hover over a button without touch the device to bring up a caption, simulate a PC-style experience. With this Air Play ability, the S Pen emulates a computer mouse.
Multi-window support could make it easier for users to perform functions such as streaming videos and send emails at the same time. As a Samsung representative demonstrated at a New York City Verizon retail store at launch, streaming videos will automatically shrink and play in one corner of the screen so that users will not have to pause clips while sending messages.
As Android news blog Phandroid points out, multi-windows support may only work for select apps. This means that there is a possibility that this feature will be limited to most Samsung-created apps and some popular third party apps such as Facebook and Twitter. However, users won't know for sure until the update rolls out tomorrow.
Galaxy Note 2 devices operating on Sprint's network received this multi-window update in early November, and while Verizon was the last to offer Samsung's "phablet," it was the only U.S. carrier to offer the feature upon launch.
Check out the video below courtesy of Android Central to get a hands-on glimpse of the multitasking feature that will come to T-Mobile handsets tomorrow.
© Copyright IBTimes 2023. All rights reserved.
FOLLOW MORE IBT NEWS ON THE BELOW CHANNELS