Saquon Barkley's Future With New York Giants Hardly Getting Anywhere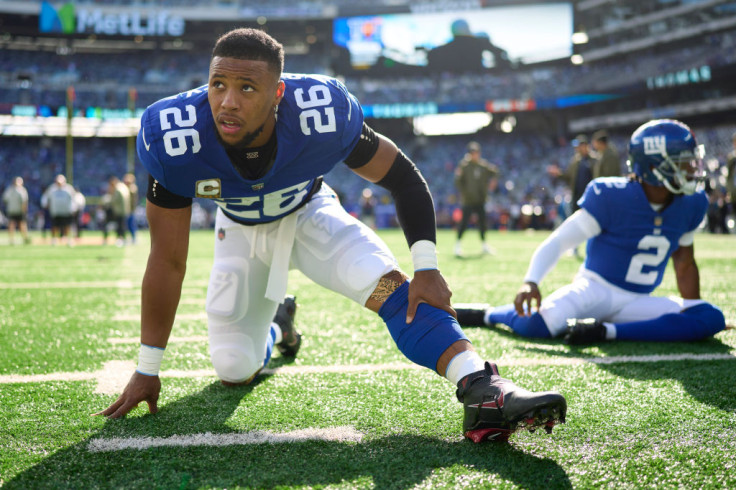 KEY POINTS
The New York Giants are hardly gaining ground in resolving Saquon Barkley's contract
Barkley is looking for a $14 million deal and is not interested in the franchise tag
He is ready to sit out the 2023 NFL season if no deal is struck with the Giants
Saquon Barkley is looking for a long-term deal, but it appears the two-time Pro Bowler is nowhere close to getting that with the New York Giants.
The 2018 NFL Offensive Rookie of the Year is reportedly nowhere close to reaching an agreement with the Giants this offseason.
Moreover, it appears that Barkley and the Giants are at a stalemate for now ahead of the July 17 deadline. where tagged players can sign multi-year deals per a report by Dianna Russini of ESPN.
However, the 26-year-old running back has not signed the tag, something that would have paid him around $10 million for the 2023 NFL season.
Further, Barkley has not attended any offseason program of the Giants. He is not subject to fines since he is unsigned–something that could drag on unless a deal is struck soon.
Looking ahead, this also raises questions on whether Barkley would be available for the Giants' Week 1 matchup with the Dallas Cowboys.
This raises a more serious question on the future of the former Penn State Nittany Lions should the reported stalemate between the two sides continue to persist.
Barkley had already mentioned that he would prefer to stay with the Giants, the only team he has played for since entering the NFL in 2018.
Time is running out for franchise-tagged players to reach long-term deals but it appears Barkley is ready to stay away for the time being, allegedly not desiring the franchise tag route.
The development is nothing new since Barkley hinted that he would be ready to sit out the 2023 NFL season if the franchise tag is pushed.
Hence, the pressure is on the Giants to figure out a way how to get things done with the former first-round pick.
Any tagged player who fails to sign a multiyear deal by July 17 at 4:00 PM ET will be required to play the 2023 season under the one-year tag, or forfeit the tag's guaranteed salary by sitting out the season, CBS Sports pointed out.
Barkley is believed to be desiring $14 million annually, something that would make the New York native the highest-paid running back in the NFL.
The Giants had offered Barkley a $13 million annual deal before the deadline. However, it did not sit well with Barkley, using social media to dispute the said offer.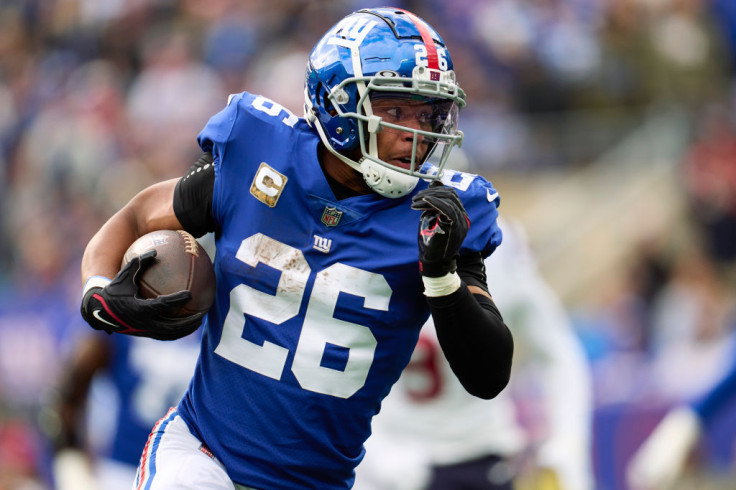 © Copyright IBTimes 2023. All rights reserved.