Scott Refuses To Denounce Trump's Controversial McConnell 'Death Wish' Comment And Chao 'Nickname'
Florida Republican Sen. Rick Scott would not condemn former President Donald Trump's controversial comments about Senate Minority Leader Mitch McConnell and his wife, Elaine Chao.
Trump posted a message on his Truth Social account Saturday, claiming McConnell had a "DEATH WISH" because he is "approving" Democratic bills, and suggested the Congressman should get advice from "his China-loving wife, Coco Chow!"
During an appearance on the CBS News program "Face the Nation," host Margaret Brennan pressed Scott on whether he would rebuke Trump's comments.
"What I want to make sure is what I can do. I can try my best to bring people together," Scott replied before moving on to discuss spending, inflation, and comments by Vice President Kamala Harris.
Brennan then confronted Scott about not giving her a direct answer. "But what I quoted you is a phrase saying McConnell 'has a death wish.' He said racist things about Elaine Chao," Brennan said.
"And then, 'they have already started the killings.' I mean, that's not a policy dispute, senator, the language is what I'm talking about. Isn't that dangerous?" Brennan asked, referring to comments made by Rep. Marjorie Taylor Greene, R-Ga., on Saturday during a Trump rally.
Scott deflected again from the question and spoke about the significance of unity.
"I think we all have to figure out how do we start bringing people together and have a common goal to give every American the opportunity to get a great job, their kids to have an education [so] they believe they can be anything and make sure everybody lives in a safe community," Scott replied.
Scott eventually acknowledged part of Brennan's question, referring to Trump's comment about Chao."He gives people nicknames. I'm sure he has a nickname for me, all right?" Scott said.
"So you can ask him what he means by his nicknames... I can try my best to bring people together and I'm gonna try to bring people together."
Scott added that the purpose for Trump's controversial message was to point out "reckless Democrat spending."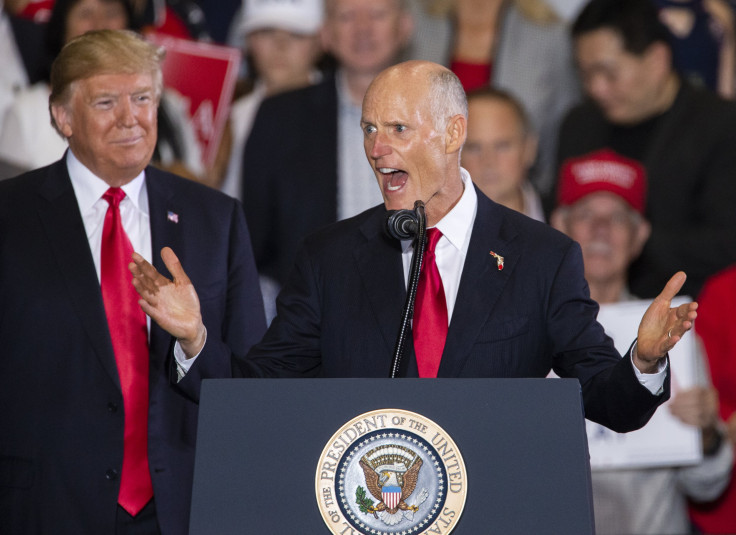 © Copyright IBTimes 2023. All rights reserved.