Shares of TiVo Shoot Up Following AT&T Settlement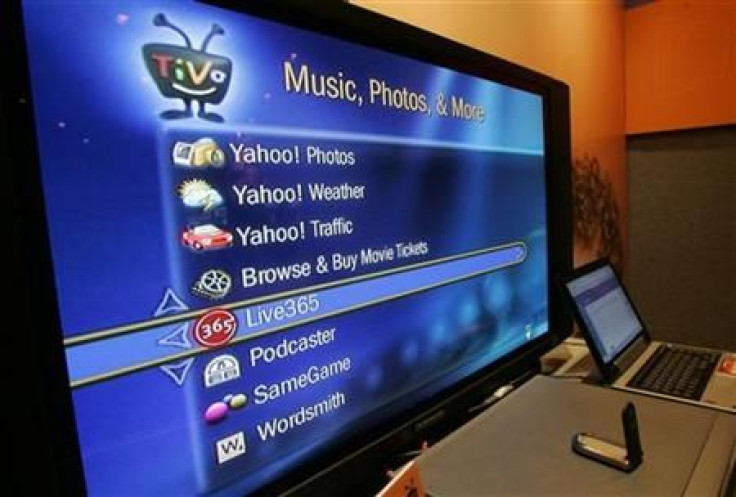 Shares of TiVo shot up Wednesday after the Alviso, Calif.-based company announced that it will receive at least $215 million from AT&T as part of legal settlement over digital video recorder patents.
TiVo shares rose 10 percent to $9.82 in mid-afternoon trading.
The settlement calls for Dallas-based AT&T to pay an initial $51 million, followed by quarterly payments through June 2018 that will total $164 million. Further, AT&T will pay incremental recurring per subscriber monthly license fees through the same period if AT&T's DVR subscriber base reaches a certain amount.
The growth that is expected by any analyst means they will pay us substantially more than $215 million over time, TiVo CEO Tom Rogers said in an interview with Bloomberg. There is value in our intellectual property.
The two parties also will cross-license each other's patents in the advanced television field
TiVo claimed that AT&T's U-Verse, among other things, infringed on its patented time-warp technology, which allowed customers to record a TV program and watch the program at another time. TiVo has also filed a lawsuit against Verizon Communications for patent infringement.
This isn't the first win for TiVo regarding its patents. Dish Network and its former parent company, EchoStar, agreed in May to pay $500 million to settle a patent infringement case concerning TiVo's time warp technology.
Although the company has struggled in recent years as customers have flocked to companies such as Verizon and AT&T, TiVo's fortunes have begun to turn around. TiVo in November announced it had added net subscribers for the first time in four years.
© Copyright IBTimes 2023. All rights reserved.
FOLLOW MORE IBT NEWS ON THE BELOW CHANNELS