Shark Bites Boy Swimming Off Hilton Head Island In South Carolina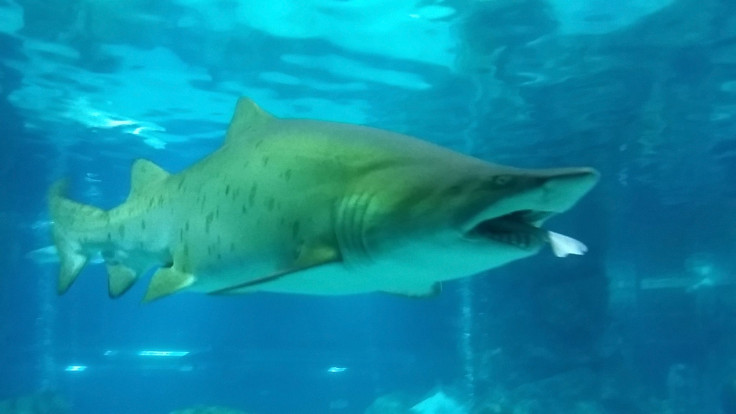 A shark reportedly attacked a South Carolina boy swimming off Hilton Head Island Thursday. The shark bit his foot while he pushed his sister on a boogie board near Sea Pines Beach Club.
Linton Suttle, 13, said he experienced a sharp stabbing pain in his foot. He said the incident prompted him to get his 11-year-old sister to safety.
"I thought maybe it was a seashell, but as I turned around to look I saw a shadow swim away and I knew I had just got bit by a shark," he told local reporters Thursday.
Suttle said he expected his parents not to believe a shark attacked him. His mom, Kristy Suttle, a nurse practitioner, said she initially guessed a tentacle caused her son's cuts.
His parents researched pictures of shark bites just to be sure, according to Island Packet Thursday. After Kristy Suttle further examined his foot, she wondered if a shark had indeed attacked her son.
The 13-year-old's parents took pictures of his cuts and used Google to determine what bit their teen. They found images of recent shark attacks that matched their son's wounds.
They then contacted experts at the Florida Program for Shark Research to get a better answer. George H. Burgess, director of the research program confirmed a shark was behind the cuts on their son's foot.
"I already knew it was a shark bite," Linton Suttle said. "I was glad he also said it was because now my parents know."
Kristy Suttle said the attack occurred during the first day of their family vacation. The bite isn't too severe but the 13-year-old is required to walk with crutches while he heals.
"Half of an inch to the left and he might have lost a toe," Linton Suttle said. "I am grateful it didn't do more damage."
A number of shark attacks have occurred in the United States since June. Johnny Simatacolos, a 10-year-old Kentucky boy, suffered injuries after a shark had bitten him at Sea Pines Beach July 28.
A shark also attacked two teenage girls swimming off Hilton Head in June. Reagan Readnour, 14, had been bitten by a shark as she paddled on her boogie board near Burkes Beach June 18.
Three days later, a shark attacked an Indiana girl June 21. Olivia Wallhauser, 16, had been bitten while swimming off South Forest Beach, six miles away from where Readnour's attack occurred.
Shark attacks are considered common. The International Shark Attack File (ISAF) at the Florida Museum of Natural History conducted a worldwide investigation into the 154 cases of alleged shark attacks that happened in 2016. The report concluded 84 of those incidents were unprovoked.
"Unprovoked attacks" are defined as "incidents where an attack on a live human occurs in the shark's natural habitat with no human provocation of the shark," according to the report.
"Provoked attacks" are considered "when a human initiates physical contact with a shark, e.g. a diver bitten after grabbing a shark, attacks on spear fishers and those feeding sharks," the report stated.
© Copyright IBTimes 2023. All rights reserved.