Sherri Papini Update: Throwback Photo Surfaces Online While California Mother Kidnapping Case Probe Continues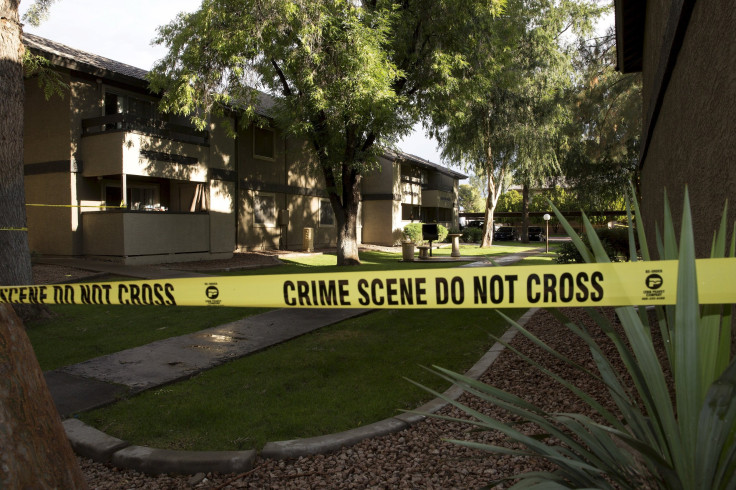 A throwback photo of Sherri Papini was shared online as reports about the California mother's ordeal while she went missing for three weeks continue to emerge. According to the Daily Mail, the picture was posted by Sherri's mother, Loretta Graeff, on her Facebook page.
The photo shows the 34-year-old smiling with her two children and their grandmother as they play a fun Christmas game. The Daily Mail reported that the photo was posted on Nov. 28, less than a week after Sherri was found heavily battered on Thanksgiving morning after being spotted by a motorist on Interstate 5 in Woodland, more than 150 miles from her home.
Papini disappeared on Nov. 2 while out jogging near her home in Redding, California. Her husband Keith Papini filed a missing complaint after his wife failed to pick up her children from daycare.
Police are currently investigating the case, and are still searching for the suspects in the case, believed to be two Hispanic women — one with curly hair, and the other with straight hair — who had covered up their faces and spoke mostly Spanish.
Earlier this week, reports surfaced that Sherri's husband has still not been ruled out as a suspect in his wife's kidnapping case despite clearing a polygraph.
Keith "has been cooperative and even volunteered for a polygraph, which he passed," Shasta County Sheriff Tom Bosenko reportedly said. "We are keeping an open mind and looking at all avenues."
Just after Sherri went missing, rumors spread about Keith being somehow involved in the abduction.
Several theories have also made the rounds about Sherri's kidnapping. The theories include those from sex-trafficking to anonymous ransom.
On Thursday, reports surfaced that rumors about Sherri's links to an anti-Latino blog post were untrue.
Sherri's dad, Richard Graeff, told People that "some punks" penned the years-old message, detailing the writer's experiences growing up in Shasta Lake, California, and watching her father stand up against Latinos who labeled him a Nazi.
"Sherri did not write that letter," Graeff said in an article appearing in the magazine's Friday issue.
© Copyright IBTimes 2023. All rights reserved.