'Skyrim' DLC Release Date: 'Elder Scrolls' Comes To Kinect, Will DLC Be On Xbox Only? [VIDEO]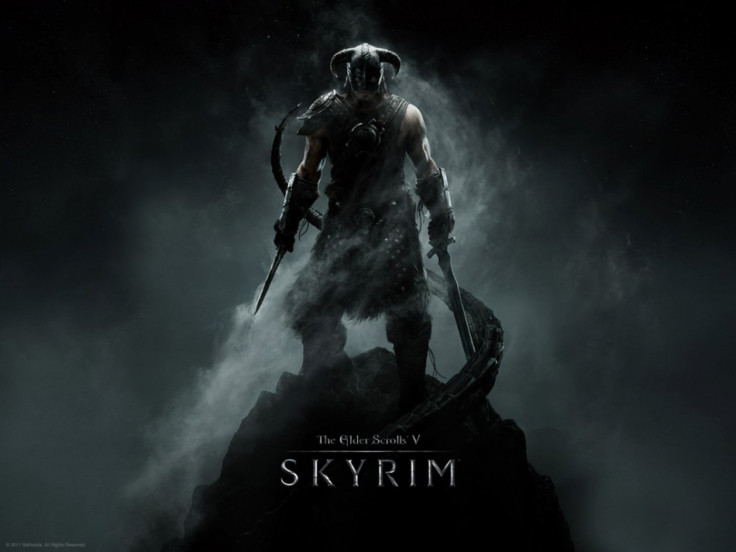 Bethesda Softworks has been promising fans some new surprises, and now it seems that The Elder Scrolls V: Skyrim announcement is finally unveiled. Players have been expecting a new (Downloadable Content) DLC package, but this morning CNN reported that the widely popular RPG will be coming to Kinect.
The move-to-play system will be available in five languages, English, French, Italian, German and Spanish, and is expected to include more than 200 voice commands. The English version is expected to launch during the week of April 23rd, but the exact date has not been announced yet.
Bethesda has been brainstorming the transition since the game was released in November, referring to the idea as Project Adam, according to CNN.
When you do things, like when you are on the map, you uncover a lot of map markers and quests to go to a particular place, VP of Marketing and Public Relations Pete Hines told CNN in an exclusive interview. [With Kinect) you can use voice commands to do things very easily, to jump to different cities on the map.
He also added that doing inventory tasks, such as sorting items by weight and value, adds a new element to 'Skyrim' that didn't exist before.
It unlocks a lot of new options, he said.
The full array of shout options are also available via Kinect without having to interrupt gameplay to go to a menu and select which one a player wants to use.
You just say the Shout, and as long as you have the ability, your character will just use it on the fly, Hines said to CNN.
This timing lines up perfectly with Bethesda's decision to file trademark applications or the famous dragon shot Fus Ro Dah, which was announced yesterday.
However, there are still many aspects of the open-roam RPG that will be played using a standard controller such as combat and casting magic. The Kinect functionality primarily affects the way gamers perform simple actions, such as scrolling through menus.
(Totally replacing the handheld controller) would be a whole other can of worms, Hines said to CNN. Doing combat and swinging your sword and all that stuff without a controller would dramatically change the game. We're trying to enhance the experience as we design it with some additional functionality.
Alongside the Kinect announcement, Bethesda did drop some hints regarding the long awaited DLC package expected to arrive shortly.
Bethesda Game Studios has been hard at work on creating the first set of game add-ons that will be exclusive to the Xbox 360 video game and entertainment system from Microsoft, the announcement read.
This additional content will add new quests, locations, features, and much more to the world of 'Skyrim.'
© Copyright IBTimes 2023. All rights reserved.