Steve Kerr Blames Warriors' Young Players For Dismal Season, Claims Reporter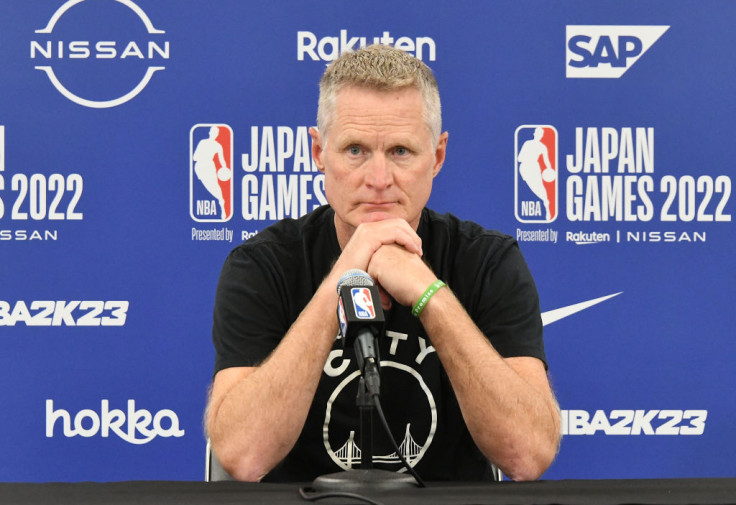 KEY POINTS
A source believes that Steve Kerr intentionally fired veiled shots at some of his players
The Golden State Warriors dealt with more adversity than ever this season
Bob Myers' departure from the front office puts them in an extremely tight situation
The Golden State Warriors' once-impenetrable armor has seen a couple of cracks following their exit in the 2023 NBA playoffs, and head coach Steve Kerr's recent comments on Draymond Green's podcast has uncovered more issues bubbling underneath the surface.
Marcus Thompson of The Athletic recently spoke with KNBR's Murph & Mac and claimed it was as clear as day that Kerr was referring to Jordan Poole and Jonathan Kuminga.
"It seemed pretty obvious to me. That wasn't in [Braille]. I mean, Steph (Curry) had to give a speech for this reason, in Game 7 [against the Sacramento Kings]. So, yeah, I don't think we needed to read into it," Thompson was quoted to have said.
"The interesting part is, like he's basically saying, that's not the Warriors' culture. They've always had issues with youngsters and that's what happens when you're so front-loaded, and playing for a championship every year. You're just not a good place for young talent."
The Warriors had been battling a plague of immense proportions on the court, which featured Poole struggling to live up to expectations set upon him by the fanbase after signing a four-year, $123 million extension with the franchise.
After exploding onto the scene in the 2021-22 season, this past year has been awfully unkind to Poole on the basketball court.
While he did end up averaging career-highs in most statistical categories, his numbers did not translate to contributing to wins as they only won 11 games on the road in the regular season.
He was often blamed for the Warriors' losses as he would take ill-advised shots or pass up on opportunities to get others involved in the game which did damage the team-centric approach of the Warriors.
Understandably for Poole, getting punched in the face by Green certainly did not help matters as it did put pressure on the Warriors staff to send a message to the veteran, but only handed him a fine instead of the expected suspension.
As for Kerr's comments about their struggle, he compared his team to the Miami Heat, which are currently in the 2023 NBA Finals, noting how winning precedes everything in the organization–even the development of young players.
"You just wanna win. And that's the beauty of finding that magic when you have a championship team, is that everybody is bought in, and it makes the decision for the coach really simple. You just go with your gut, and go with whoever's playing well," Kerr mentioned.
With Bob Myers leaving his post as the Warriors' general manager plus a slew of locker room issues brewing and a quickly closing NBA championship window, Golden State is in a precarious position that will need a perfect storm of luck in the offseason to fix all of it.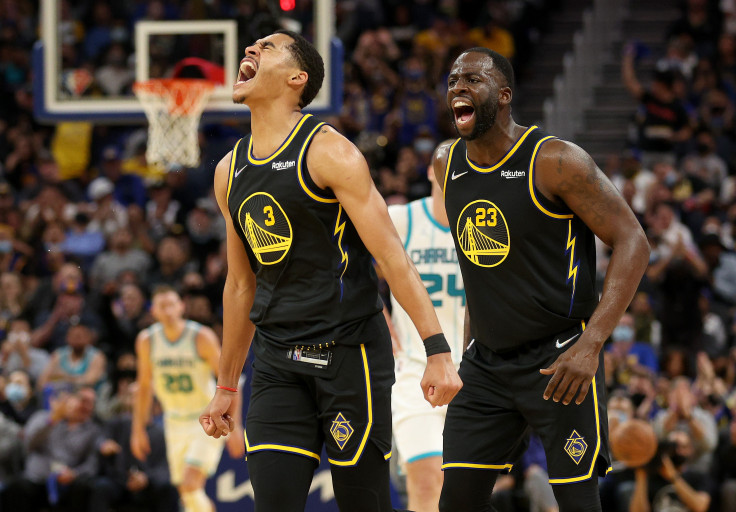 © Copyright IBTimes 2023. All rights reserved.