'Supergirl' Season 2 Star Teri Hatcher Gets A Reward From Kevin Smith For Doing A Great Job On Set [PHOTO]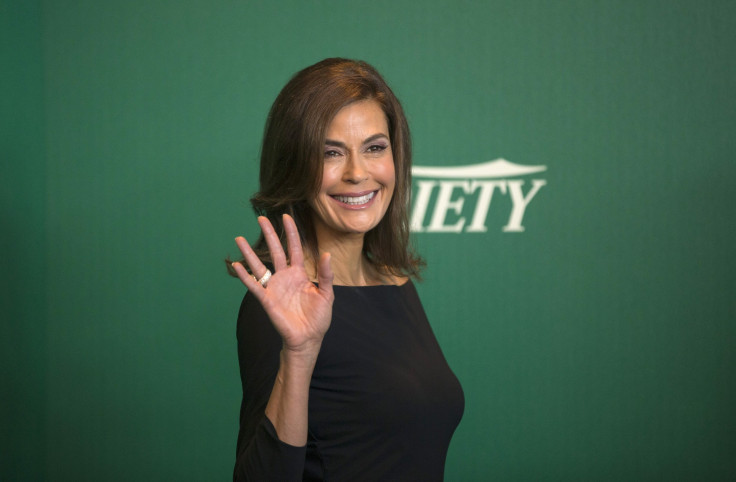 Teri Hatcher received a little prize from Kevin Smith for doing a great job on the set of Season 2, episode 17 of "Supergirl."
Hatcher, who is playing a yet-to-be-introduced villain on the CW series, revealed on Twitter that Smith gave her a Silly Putty on Tuesday "for a job well done" on set.
Smith, who is directing the episode, replied to Hatcher's tweet, telling her that she might receive a can of sparkly PlayDoh with her name on it if she continues to do a great job on Wednesday and Thursday's shoot.
Apparently, Hatcher isn't the only one from the cast who has received Silly Putty from Smith. Last Friday, Chyler Leigh revealed on Instagram that she also received Silly Putty from the director after filming her first scene with Floriana Lima in the same episode. As much as Leigh loves Silly Putty, the actress wrote on the social networking site that she's thinking of keeping the toy in the package, as she considers it a "pretty special prize."
Leigh also mentioned in her post that Smith actually rewarded the cast with stickers for doing a good job the last time he directed an episode of "Supergirl." See the stickers Leigh got from Smith while filming Season 2, episode 9 of the series in the photo below:
Details about episode 17's plot are being kept under wraps, but it seems that the installment is a big one, as it introduces Hatcher and Kevin Sorbo's villainous characters and marks the return of Lynda Carter's President Olivia Marsdin.
The air date for episode 17 has yet to be revealed, but an all-new episode of "Supergirl" airs on Monday, Feb. 27 at 8 p.m. EST on The CW. Check out the synopsis for Season 2, episode 14, titled "Homecoming," below:
"Alex (Leigh) and Kara (Melissa Benoist) are thrilled to have their father, Jeremiah Danvers (Dean Cain), back after he's rescued from Cadmus. The Danvers arrange a family dinner to celebrate, but things go awry when a suspicious Mon-El (Chris Wood) starts to question Jeremiah about his sudden return."
© Copyright IBTimes 2023. All rights reserved.