T-Mobile To Lay Off 5,000 Employees In Coming Weeks, Citing Increased Costs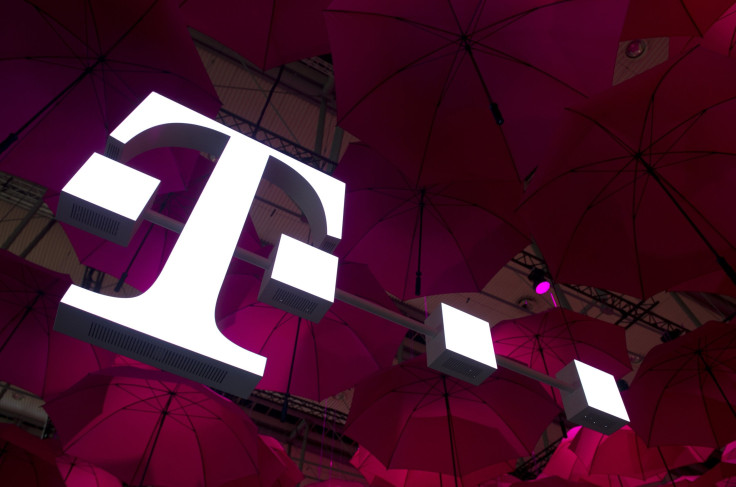 KEY POINTS
T-Mobile will notify the employees by the end of September
Affected employees will be given "competitive severance packages"
The company said no additional mass job cuts are planned
Wireless carrier T-Mobile has announced it will lay off 5,000 employees, or around 7% of its total staff, over the next five weeks.
In a letter to employees Thursday, CEO Mike Sievert said the layoffs will largely affect corporate and back-office roles that are "primarily duplicative" or may be aligned to changing systems or processes, or "may not fit" with the company's current priorities.
The move would reduce the company's middle management layers and its spending on "external workers and resources." Sievert affirmed that retail and "consumer care" personnel who work directly with customers will not be affected by the layoffs.
"What it takes to attract and retain customers is materially more expensive than it was just a few quarters ago," Sievert noted in the letter. "It is clear that doing everything we are doing and just doing it faster is not enough to deliver on these changing customer expectations going forward."
T-Mobile's job cuts come amid widespread layoffs by leading technology and retail giants, including Amazon, Meta and Microsoft, over the past few months.
T-Mobile released its second-quarter earnings report in July, which showed a decline in sales by 2.5% year-over-year and a reduction in net customer additions compared to the same period last year. However, the Bellevue, Washington-based company reported a profit of $2.22 billion, a rise from the $108 million loss during the same period in 2022, ABC News reported.
T-Mobile will notify employees who will be affected by the latest round of layoffs by the end of September. They will be given "competitive severance packages" based on their tenure, along with at least 60 days of paid transition leave and accelerated stock vesting, among other benefits. The company estimates it will incur a pre-tax charge of $450 million in the September quarter in connection with the job cuts, according to a securities filing, CNN reported.
"We have zero intention of being a faceless – or heartless – company in a situation that is already difficult," Sievert noted, adding there are no additional mass job cuts planned in the foreseeable future.
When T-Mobile merged with rival telecommunications company Sprint in 2019, it had said the move would provide 11,000 new jobs by 2024.
"By 2024 we will have 11,000 more employees," then-CEO John Legere said, according to the transcript of a congressional hearing. "Our critics are wrong about the impact on jobs."
However, retail employees and technicians had expressed concerns about possible mass layoffs following the merger with Sprint, whose parent company is Softbank Group. They had sent a letter to Tim Hoettges, CEO of Deutsche Telekom, which owns a 63% stake in T-Mobile, seeking assurances against job loss from the merger. The deal also faced a slew of legal challenges from 16 states, which alleged the deal would escalate prices and hurt consumers.
Earlier in March, T-Mobile announced it acquired Ka'ena Corporation and its subsidiaries, including Ryan Reynolds co-owned Mint Mobile and Ultra Mobile, in a $1.35 billion deal
© Copyright IBTimes 2023. All rights reserved.